Its me again, pestering you guys with yet another question! Sorry, but I have never done this kitten raising/adopting out thing before, so I have had lots of questions.
Anyways, I am wondering if this kitten is a long hair? The lady who might adopt her would prefer a short hair, but I am pretty sure she is long because she is so fluffy and her hair is longer than the other kittens. What do you guys think? I know these are not the best pictures, but I don't have my camera with me.
Big Girl: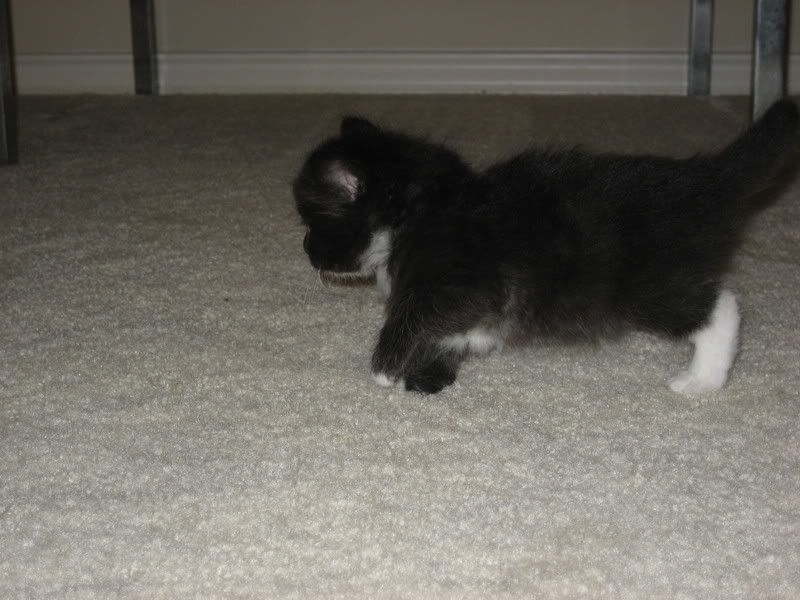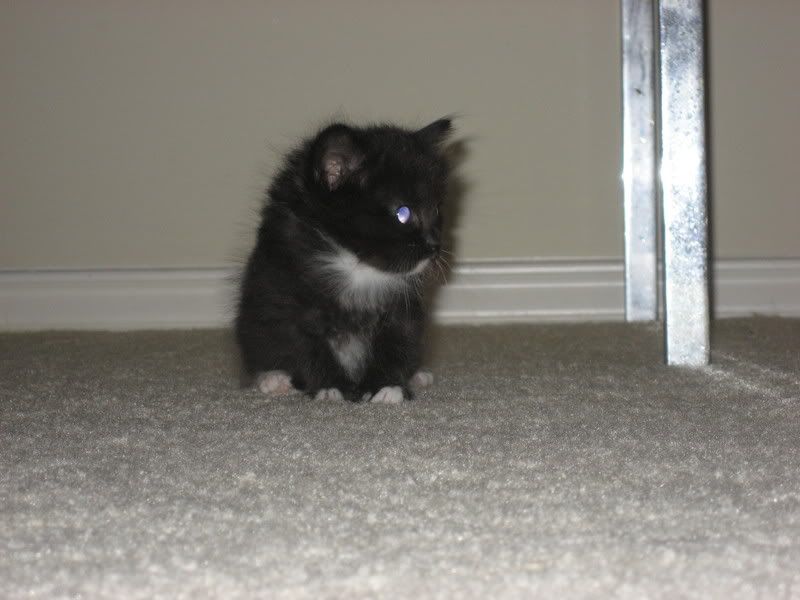 Her hair is a lot like the male tuxedo, Runty. Here are his pictures: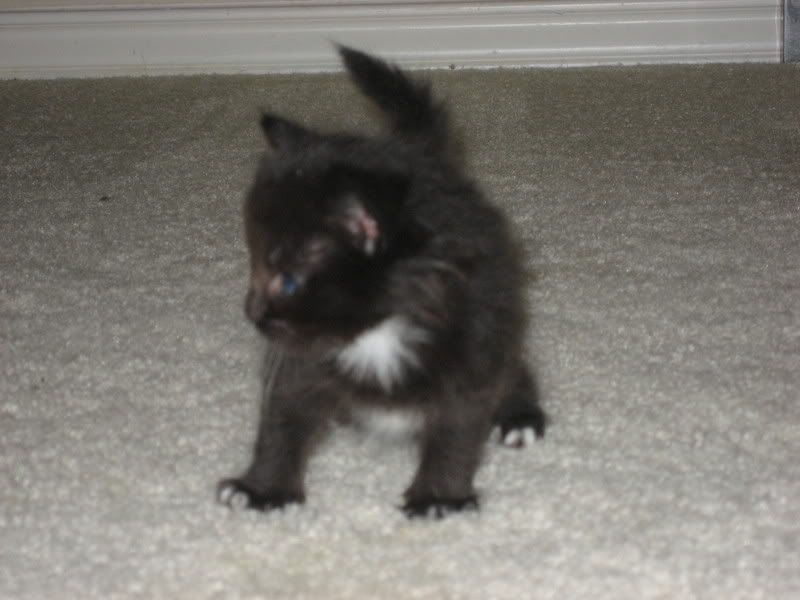 Thanks to anyone who answers.