So I went out to check on the Puppies and Ginger was off the Chain and Buddy was tangled up so I let them off the Chains for a while while I cleaned some stuff up and took some pics! Please excuse the messy yard.. the pups trashed it somehow!
Eventually both Puppies ended up in the house for a while...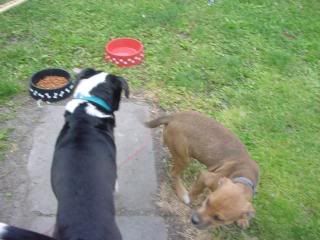 Look how big they've grown!! Both Ginger and Buddy use to be half Bonnie's size (like last week
)... now there almost as big as Bonnie!!!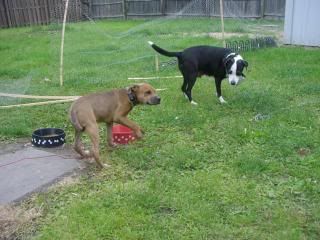 Gingers really opened up since we got her...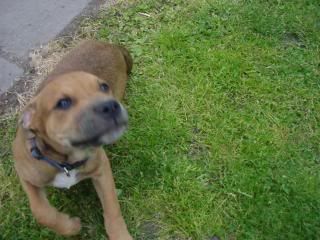 Pretty girl!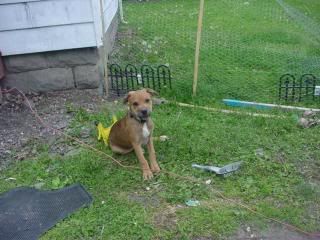 Look what the Puppies did to the fence!! they totally killed it!! lol we cant even keep them in it anymore!!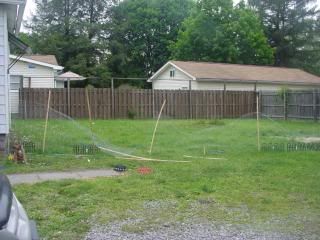 Bonnie rolling around...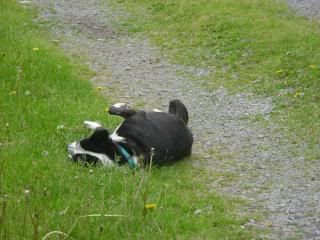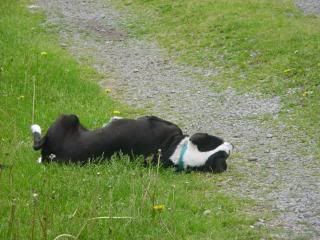 Bonnie and Buddy...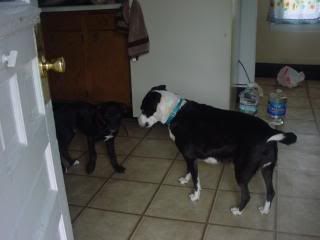 Wrestle time!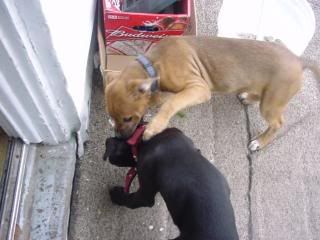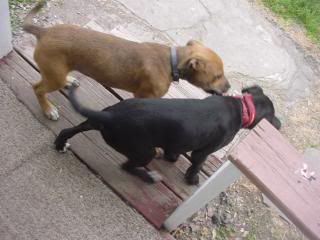 Double trouble!...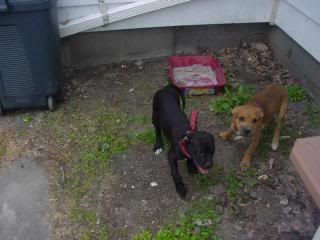 Buddy the Butt Shaker! lol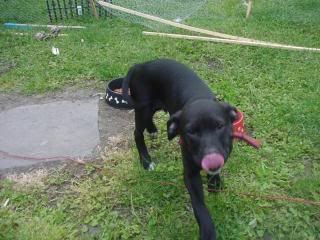 More....