Annie is having a second kittenhood.
She's acting more like she's 6-8 weeks old, rather than 6-8 months old!
She is very people friendly, but she was apparently on her own in the forest for longer than I had thought. She had no idea what to do with a ball.
Pardon the messy
desk, but this is as much as she did when she was first shown a sparkle pom: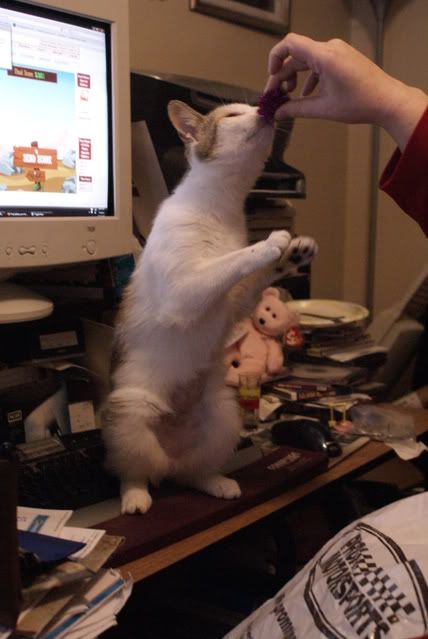 It took a few times of my rolling the ball to her, and her tentatively pawing at it, before she realized that it wouldn't bite back. Of course she also tasted it and decided she couldn't eat it. But after working on it with her - she actually played with the ball!!
And then promptly took it and hid it in her hidey hole and it hasn't been out with us around since then.
We had been using this toy that has a bell on it to divert her attention from grabbing our hands to play with. She didn't know how to do anything but play with her littermates, and our hands are apparently about the right size. Then I tried really playing with her with it. It worked! She likes it!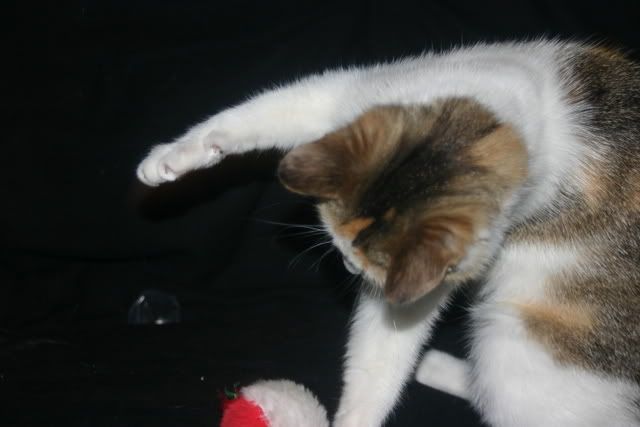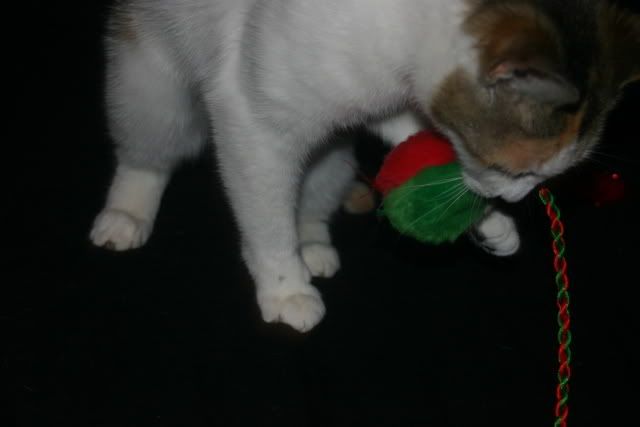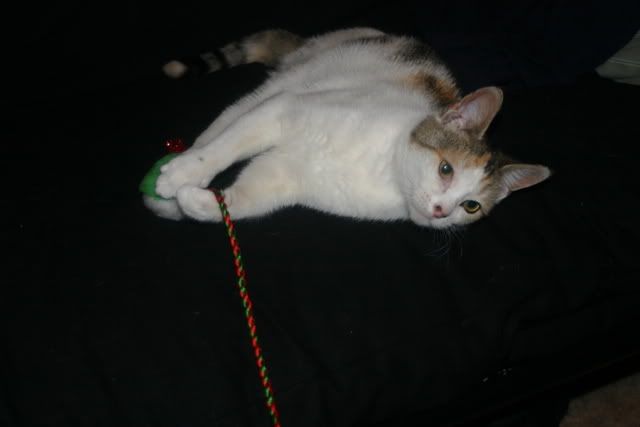 So tonight we tried a different toy. I'd tried it before with no interest from her, but she's getting a hang of this playing thing...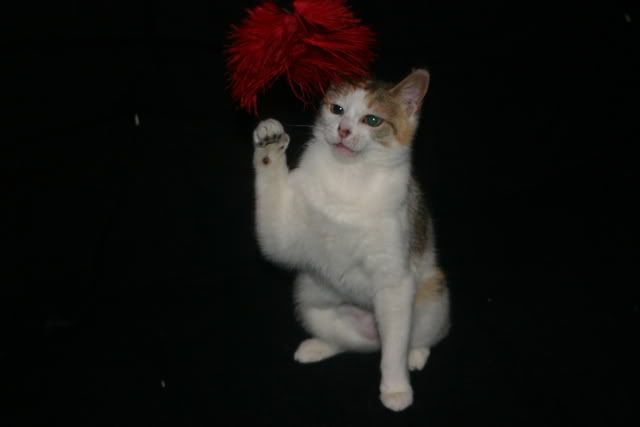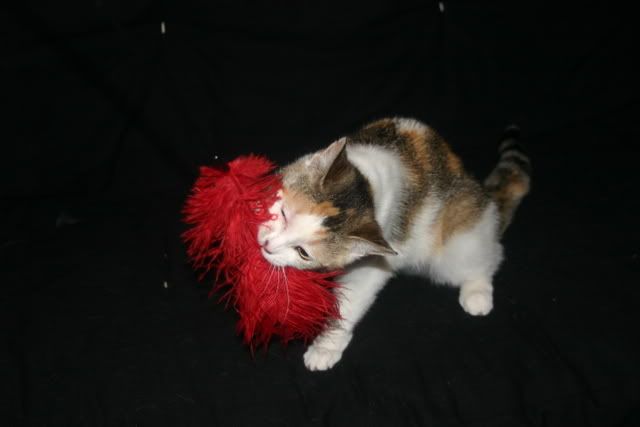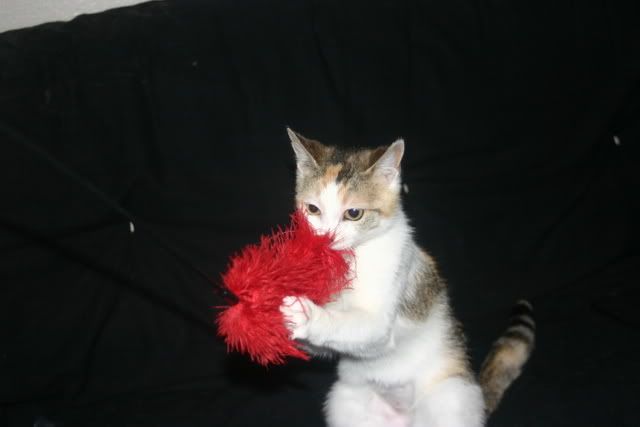 I'm so proud!!!