The palomino will be two weeks old and the buckskin will be one week old on Friday! I can't believe how fast it's gone by! It took FOREVER for them to be born! Well, today I worked on, handling, haltering, and leading (the palomino). They are so cute!!! They actually walk up to you when you walk into the pasture! They love being pet!
The pasture
Tora, the buckskin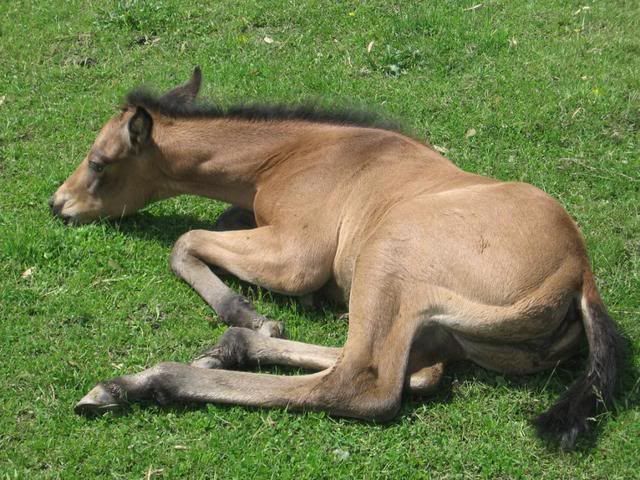 Wearing the halter!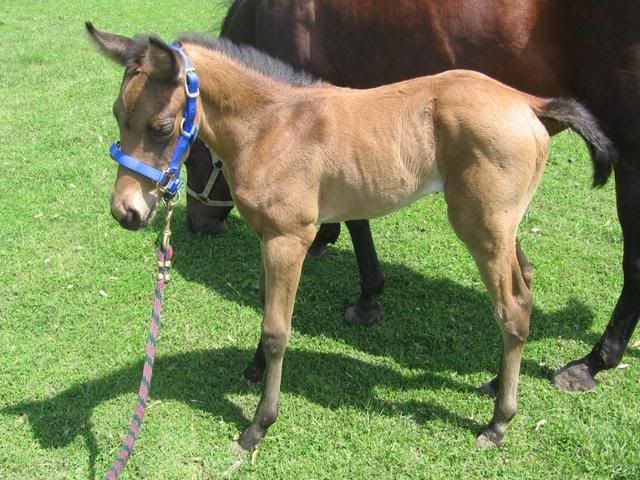 She said the lead rope was too heavy!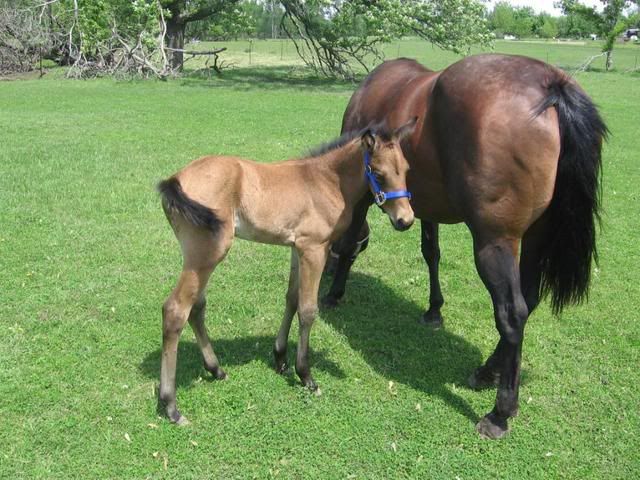 "The Palomino" she still doesn't have a name
suggestions would be great!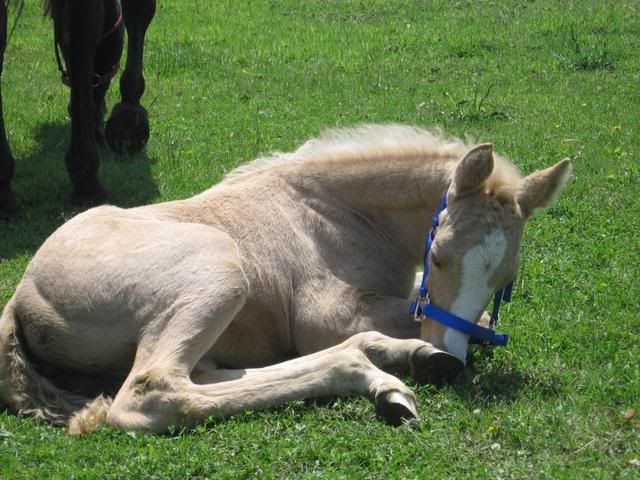 Working on leading.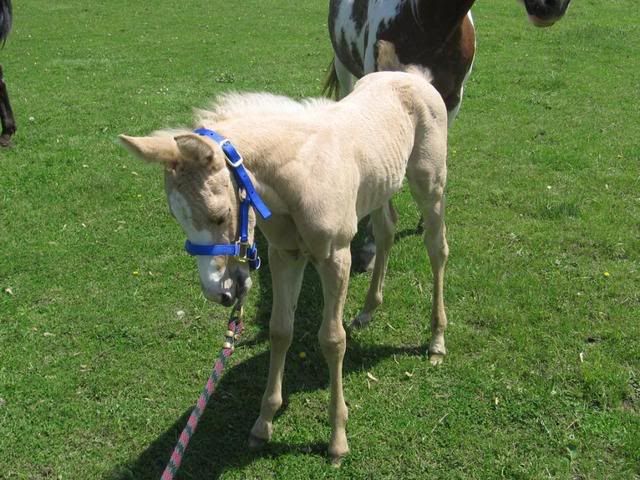 Leading! She's amazing! So willing to do anything for you!
This picture KILLS me!
As you can see Holly has decided to fully share her baby! You can see Bonnet next to the palomino in all the pictures! Holly is absolutely fine with the baby leaving her side as long as Bonnet is with her! Holly is so sweet to my old girl!
She wanted a baby so bad!