Kia and Max are my sisters dogs and as she has come down from Orkney for my dads partners funeral, I got to see them all for the first time in a year and a half
It was so good to see them all again but she is going home sunday so I`m going over to see her again saturday as she staying at my brothers place.
Anyhoo, here are Kia and Max!
Kia is the greyhound. She broke and dislocated her neck just over a year ago and is so lucky to be alive
Max is the HUGE yellow lab. He is the soppiest dog I have ever met
Aren`t I a pretty boy?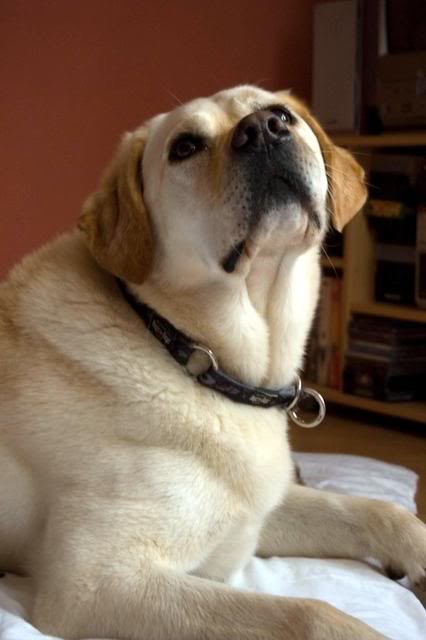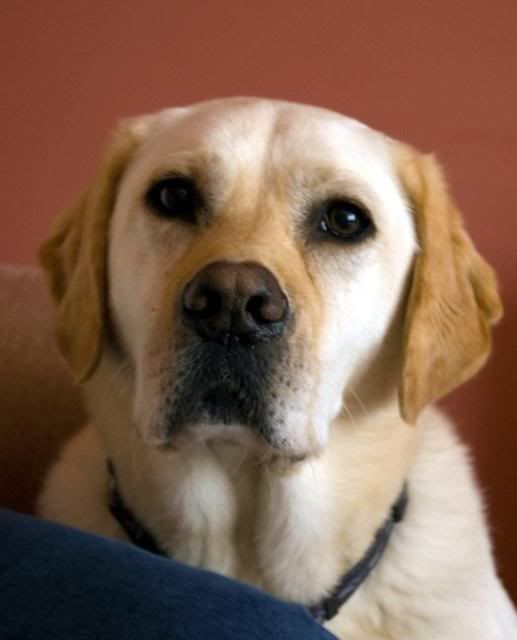 Ears down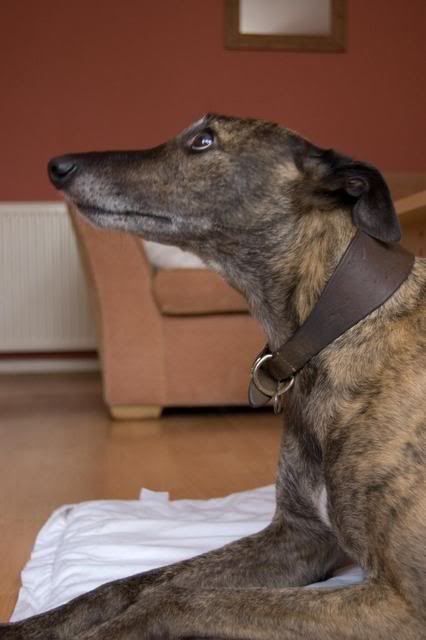 Ears up!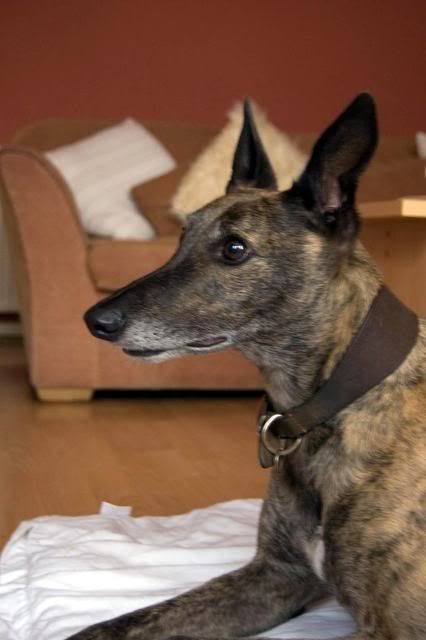 Cute couple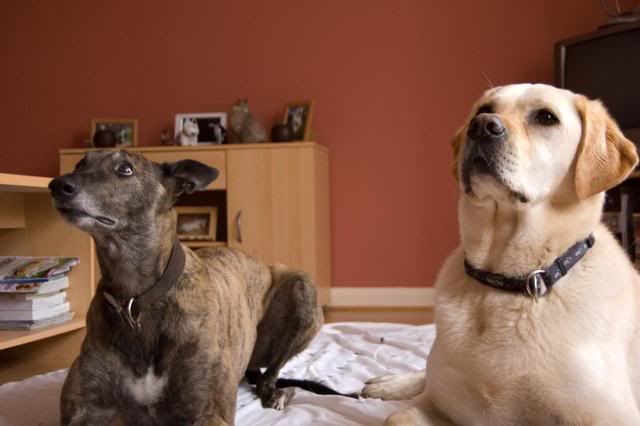 After digging out the instructions for my camera we worked out how to set the timer and tried a group pic. Unfortunatley Max decided to lick my face just as it took the picture
( Note the attractive expression!
)