Today... I spent $15 on Kumar! lol it doesnt sound like much.. but coming from my house, thats a lot of money spent on one dog!
I feel so sorry for Kumar cuz with him being blind and deaf.. he cant do much so I bought him a 12oz bag of Beefy Chew Treats (Canine Carry Outs), 2 Busy Bones, a 2 8in Chicken Basted Beef Hide, and a Slicker Brush to groom him.

I figured the Puppies get to be outside all the time and they've got chew toys and Bonnie's got run of the house, car rides, and a dog bed (thats what im getting next for Kumar)... why cant Kumar have something?
I also purposely got him Large Hard to chew Bones cause I wanted something that would last... that he'll always have so he wont get bored. Well.. anyway here are pics:
Now the first set of Bone pics, he was chewing on some chewy bone that didnt last more than 10min... and I wasnt suppose to give it to him, there were 2 of these bones: 1 for each of the puppies.. but I figured one bone is big enough so it can be cut in half for each puppy and one bone can go to Kumar.. I was kinda mad cause Bonnie and the puppies get everything but Kumar gets nothing... well here are the pics:

Prayer before eating his bone!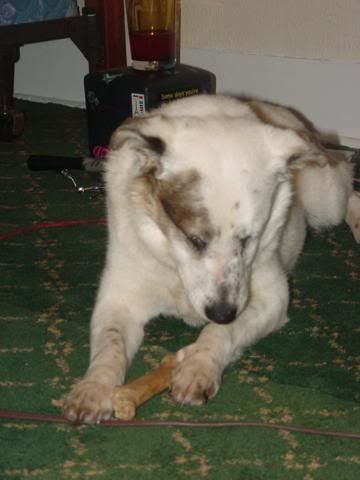 Yum! Yum!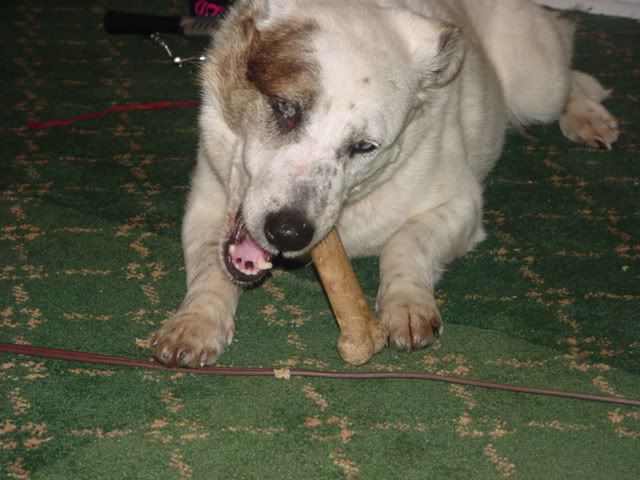 "Hey who's there?!"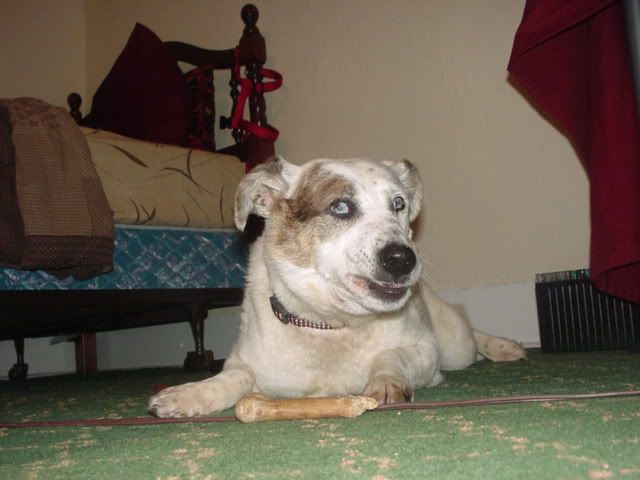 "I saw a flash of light so I know someones there!!" I think he looks like hes smiling in this pic!!.. hes happy

"all well... Mmmmm!"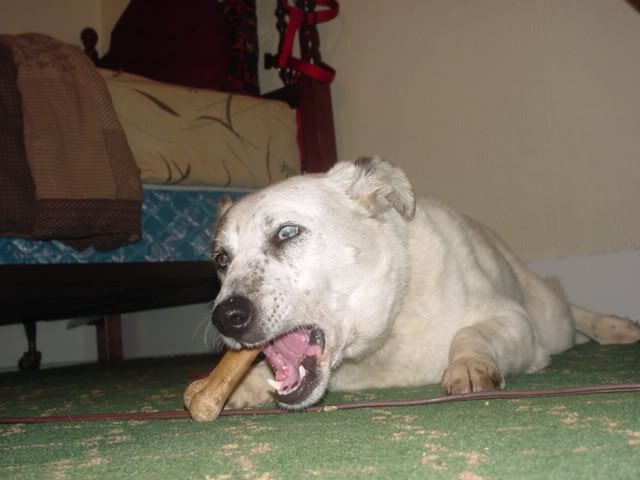 "Must... chew... all... of it!"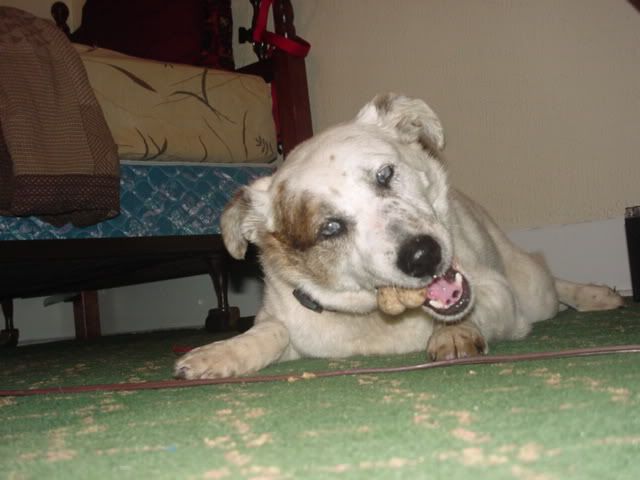 lol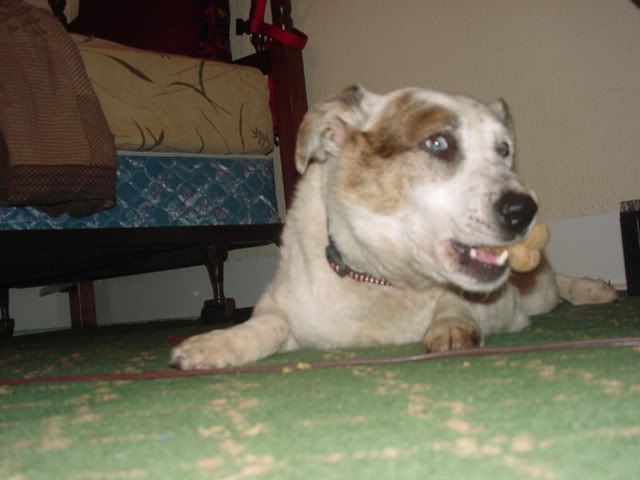 More Pics....