The long missing (from TCS!) Evie has decided that I've done enough posting about not-Evie things, especially since she's grown so much since her last pictures on here, so here is a kitty post!
I said in a post not that long ago that Evie has turned me in to a cat person, and how can any one NOT be a cat person when most mornings start like this: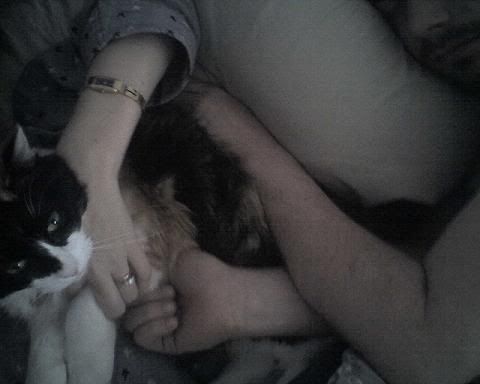 Evie may think her daddy is the bestest toy ever, but I am lucky because she treats me like I'm the love of her life!
If she has her way, all mornings start like they did today. She generally hangs around our room when we're asleep, and as soon as I stir even a little (she used to not wait until I woke up, and would wake me up!), she comes for her cuddle / love session.
She starts them purring like MAD, kneading, head butting, and love-nibbbling. Eventually, it tapers off to snuggling together as we sleep, with occasionally waking up to this: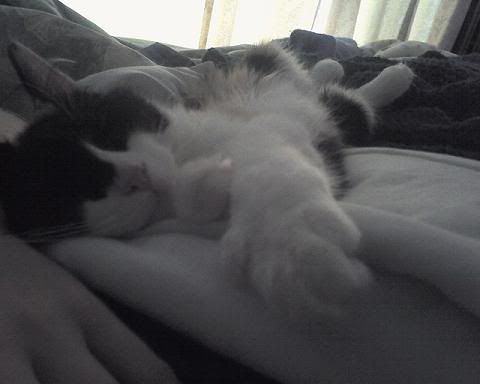 for more loving! She moves around a bit and likes to lay in my arms like a baby! This was a fun picture to take:
THREE HOURS later, she still wasn't done cuddling! We only stopped because I had to get up, darn!
But what a great way to start a morning!!!
What kind of rituals do you have with your cats that just make you feel like
?
And, just 'cause I thought it was cute and I mentioned earlier how much she's grown:
Here's a picture I posted of her in her very first introduction post to this site: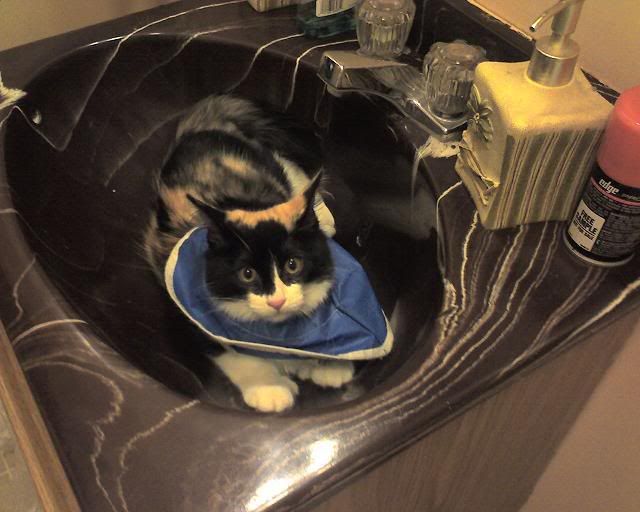 And here's her more recently!