Stan and Bella were a little annoyed that I made them miss the May photo contest (they told me to logon!), but we did have a bunch of fun the other day in front of the window...
Lots of backyard activity today...
Oh...there's bug up there!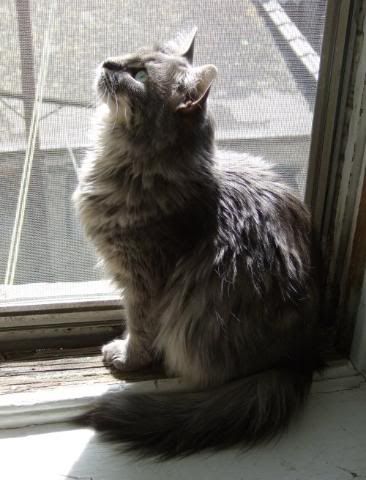 Watching...
It's not getting away!
Can you believe this guy?