Will my house survive two kittens at a time?! Doesn't matter. They're too cute for it to matter.
Here's my two new boys, Pippin and Fergus. They were found as stray feral kittens almost a month ago, and are doing great as indoor kitties. They were initially confined to a big rabbit cage in my kitchen, then to the bathroom, and I've been slowly acclimating them to the rest of the house, and the rest of the pets. Surprisingly, they get along better with the dog than the other cats.
Beavis, on the other hand, sometimes looks a little overwhelmed by the kittens.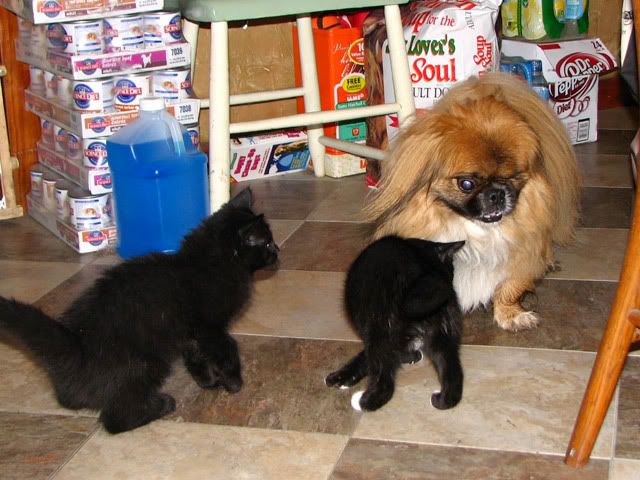 Payback! Pippin sniffs Beavis' butt for a change.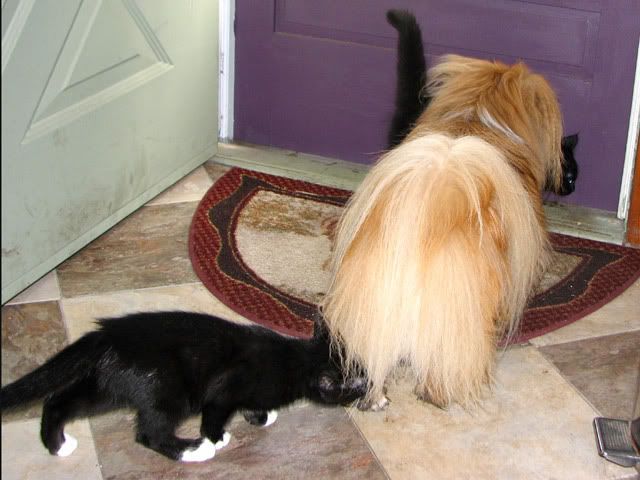 The kittens tell Beavis, "We used to live out there."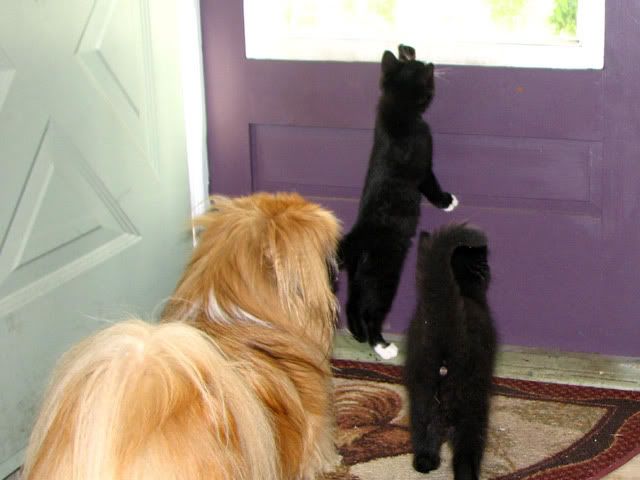 Sometimes, the kittens (Fergus here) will walk right underneath Beavis, and he'll have no idea where they went.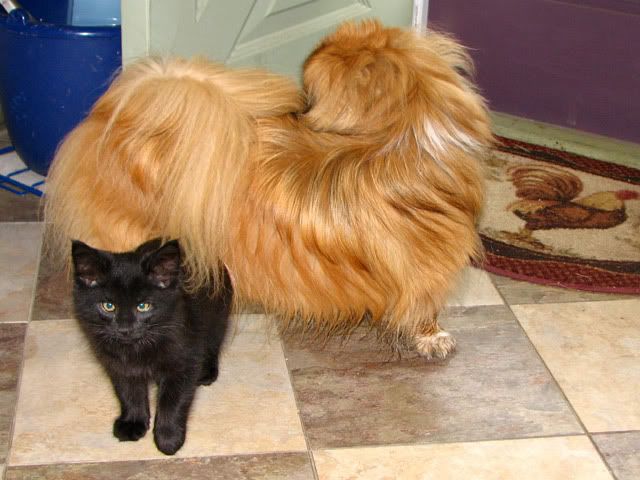 Despite how it looks, they really are just having fun here.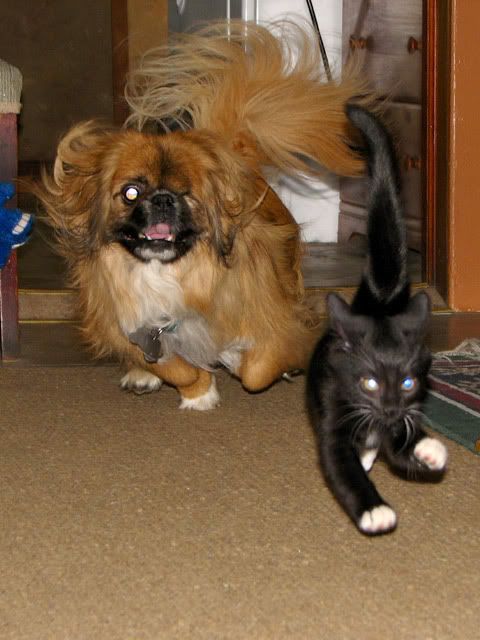 I don't think my Boston Fern will survive the kittens.