I got a call at 6:30 this morning, Princess had her baby!!! This is the baby I was really waiting for!!! Princess is a bay breed to a beautiful buckskin stud!! I was hoping hoping hoping for a buckskin! And guess what!? We got one!!!!
It's another girl!!!
Little sis holding her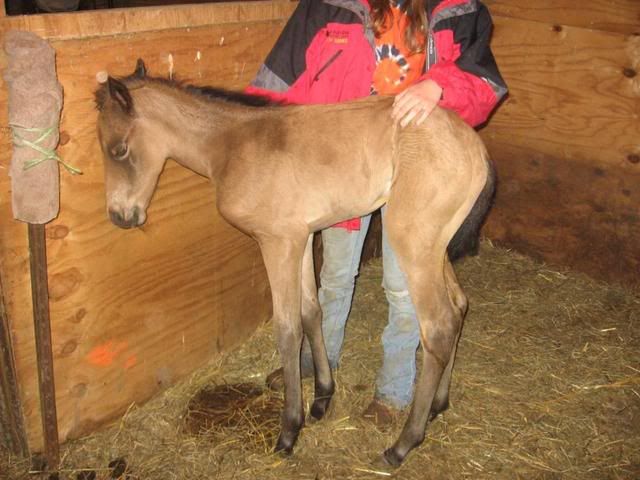 Mom and Babe
Look at how HUGE this baby is!!! The Palomino is a week old today! My land is this buckskin big!! I should also mension that the Palomino (the lighter colored horse) has GIANT parents, both are at least 16 hands tall which means their backs are 64 inches tall/ 5' 4"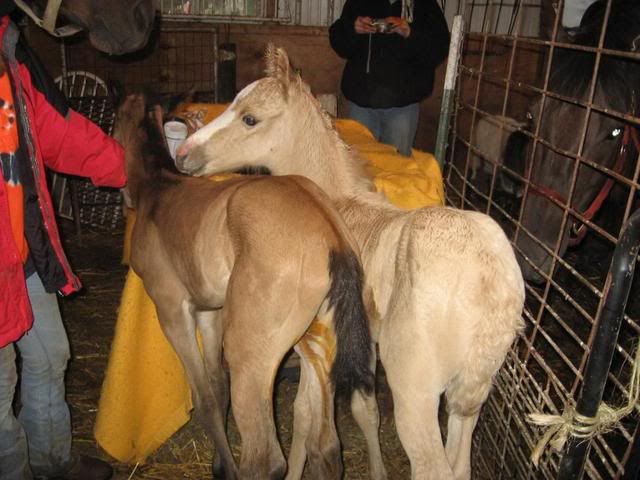 Drinking!
Sorry, this one's a little graffic, she didn't drop all the birthing "stuff" yet.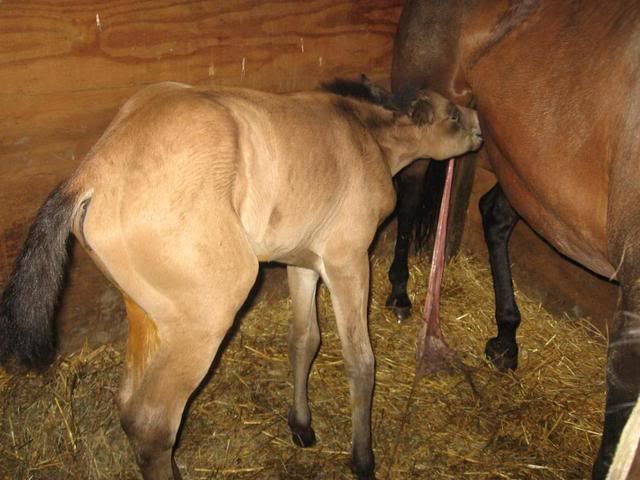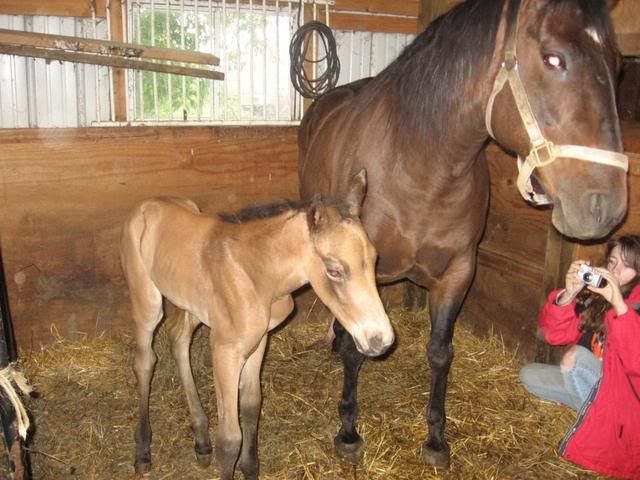 And one of Bonnet. She's sharing the baby with Holly
Suprizingly Holly is being very nice and letting Bonnet stand by her baby and even touch it sometimes!