You've seen the cats; now meet the dogs-
American pit bull/staffie/possible bull terrier; Lilo-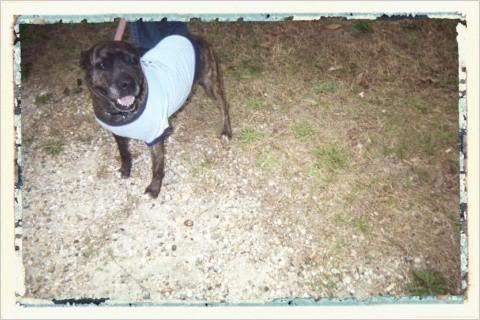 She was going for her walk all dressed up.
I love that dog.
American pit bull/American bulldog; Chance-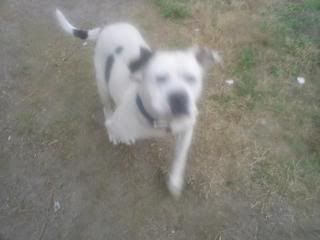 He's getting old; but he's still young at heart.
Chihuahua/Aussie shepherd/Shetland sheepdog; Chi Chi-
Isn't she a beaut? She loves to play. XD
dachshund/pomeranian/corgi/other; Sandy-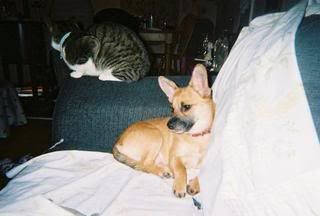 She's a regular heinz 57. We don't know exactly what breeds she is; and may of guessed wrong with those ones. But, I love her.
The dogs playing with the cats;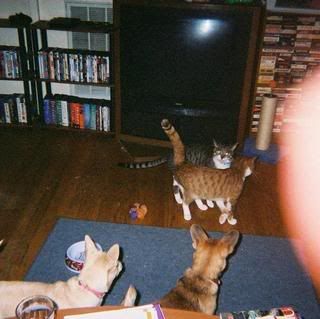 And, those are my babies. <3