She finally came this weekend! She was born friday morning! She's a little cutie, and very tall! Both parents are 16 hands and black. We were so hoping for a black, but we ended up with this little palomino! Her blaze is gorgeous and so far her two back feet have some white. She's started to turn a little darker and her muzzel is turning gray. We're still waiting for Princess to have her baby, she's our bay.
(All of these pictures are when the baby was a few hours old)
This is when we were walking down to the pasture. We missed the birth! Holly had her baby all by herself without any troubles.
They are so boney when they come out!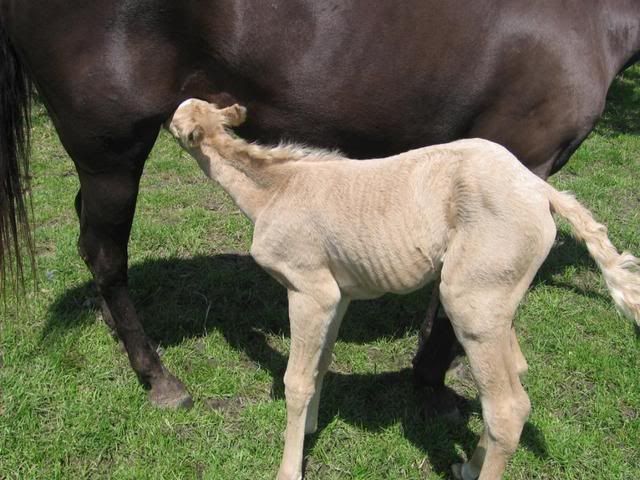 Little sis with the baby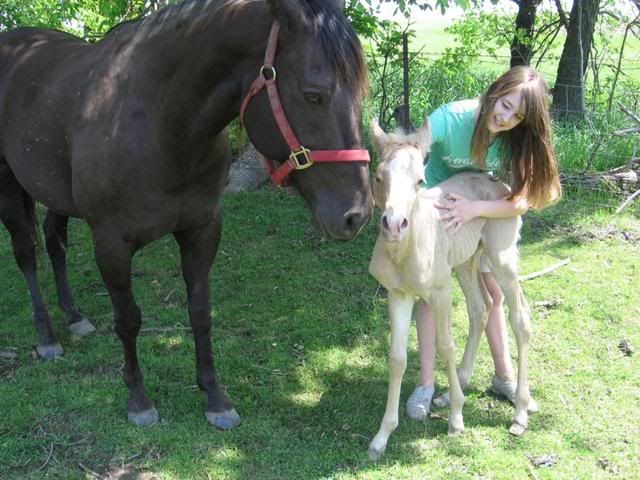 A good picture of her blaze, what cute little filly!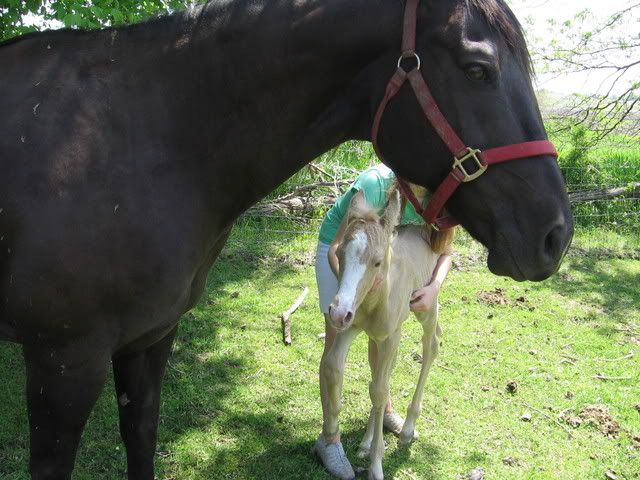 Bonnet, my mare, REALLY likes babies and wants Holly's baby!
As you can see Holly is NOT interested in sharing her baby! I'm waiting for Bonnet to start making milk. She's insane! She'll nicker at the baby and follow it around the field with Holly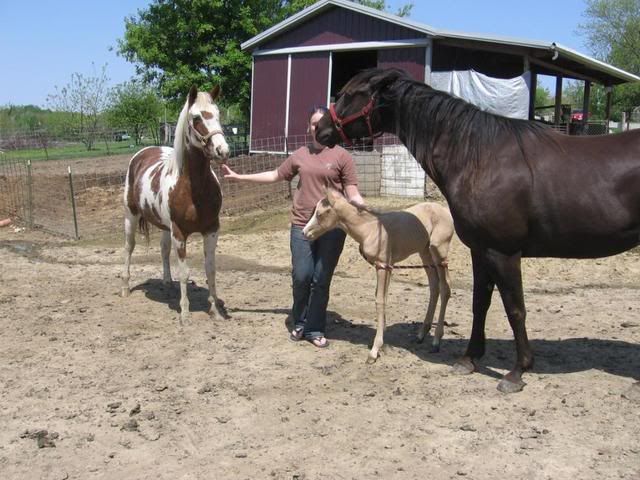 Me and the filly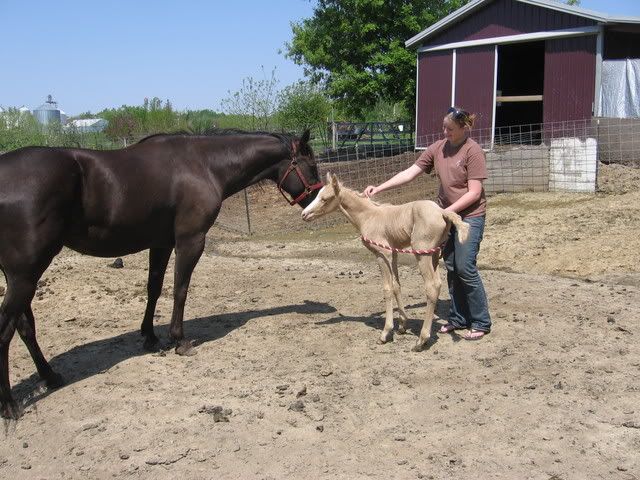 One last picture!