My husband and Ringo had a good time playing with the tassel toy last night!
"I think I hear one of my toys!"
*Stalk, stalk*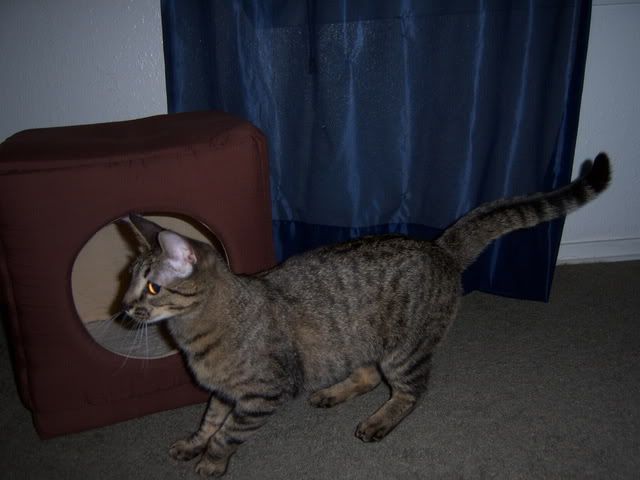 "You're in for in now, shiny thing!"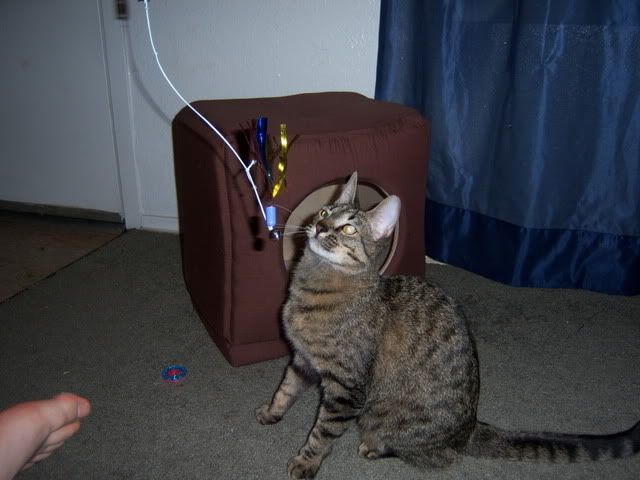 "You can't see me!"
"How dare you get in my hide-away cube!"
"You are in for it!"
"I have expert hiding skills. The shiny thing will never see me coming."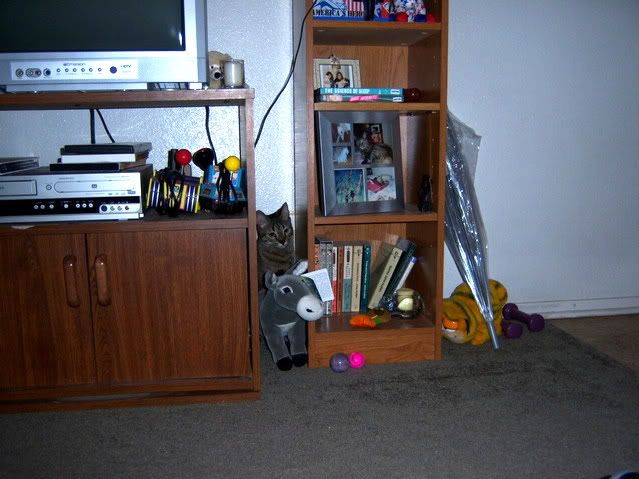 "I've got moves."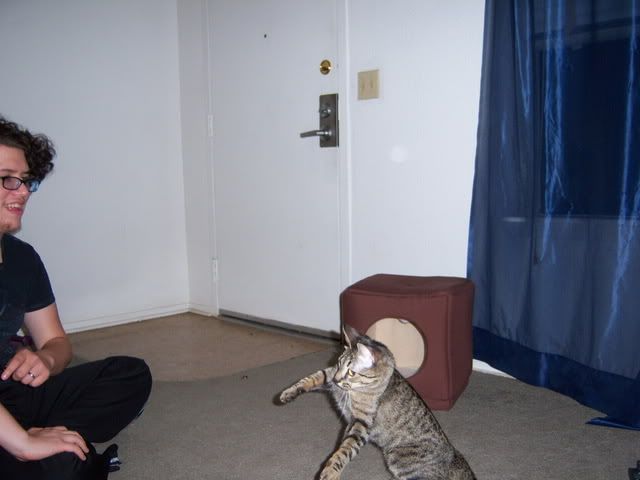 "Float like a butterfly..."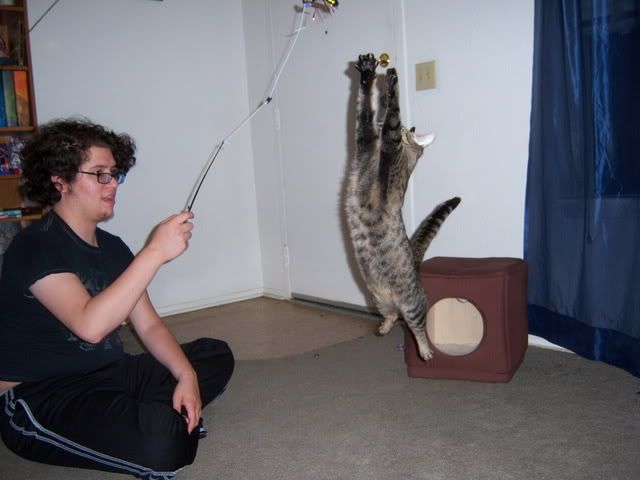 "Sting like a bee!"
"Now it's your turn, dinosaur."
Hee, hee!
Our baby girl is so much fun!