So, to tide me over while I impatiently wait for June 6th (the day I can pick my kitten up), the breeder has kindly sent me some pictures of her.
She is the platinum point kitten (mostly white with platinum points).
Off topic but - what are the tips for eliminating red-eye? I know many of you have kitties with beautiful blue peepers!
Any naming suggestions are more than welcome, as well!
I just can't wait!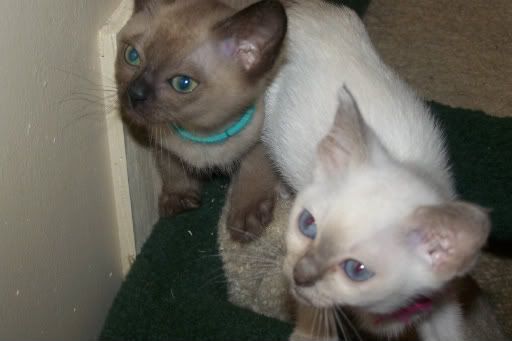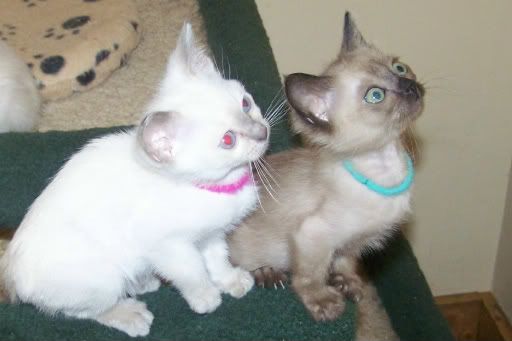 What do you think???