the boys got a new toy on thursday, has kept them very amused as you can see below!
predictably the packaging was more interesting to start with!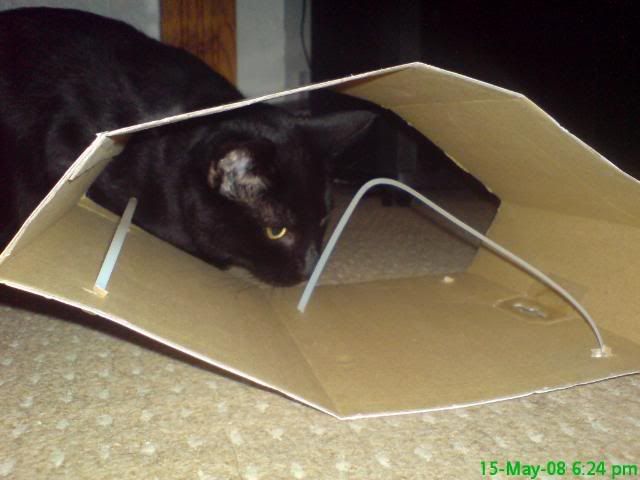 but then shinobi started to get the idea.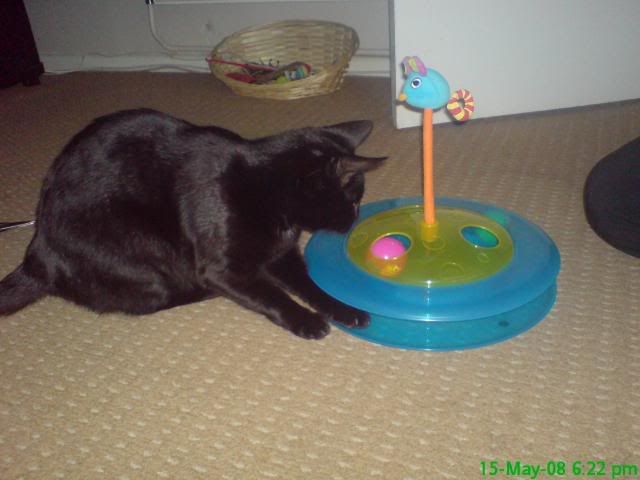 milo thought it was fun too!
and the cheese chase is a success! 2 tired kitties!