I'm new here (I'm here to seek litter box behavior advice, but that's another thread...
). I belong to 3 crazy cats - Chip, Mila and Theodore.
Chip is my old dude (he's 7, but still plays like a kitten)
He is very sweet and very laid back. Every night, like clockwork, he picks up his favorite toy in his mouth and brings it to me. Sweetest.thing.ever.
He's a polydactyl - he has thumbs!
Mila is my craziest cat. She's obsessed with her suede tassle fishing pole toy - she would play with it 24 hours a day if she could. She's also extremely talkative and never hesitates to let me know when she is hungry, bored, tired, happy, grouchy, or awake.
She has also mastered the art of standing erect, as demonstrated below.
Theodore is the baby, although he weighs 23 pounds! He's my little litter box avoider... I'll be making another post about him in a minute.
Aside from that, he's extremely sweet and loveable.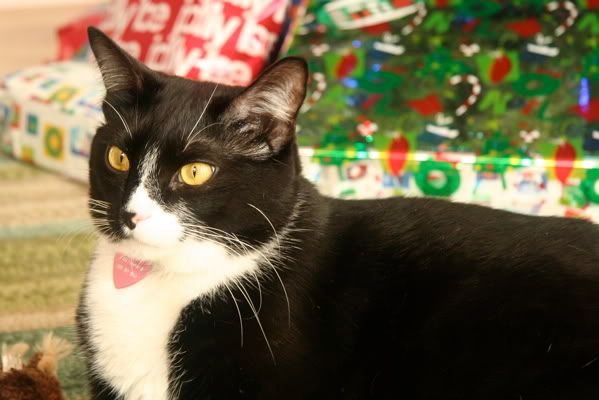 So that's my furry family (well, there's DH too
). I look forward to chatting with y'all about all things feline!