First thing yesterday morning at work the word spread to me that there was a kitten crying in the walls of the machine shop! How they got in there I don't know, but we had to cut 3 holes through 2 layers of sheetrock when one turned into 3! At first there were 2 but later on in the day it turned out that we had to cut a 3rd hole to get another one out & luckily he had a big enough mouth at the right time for us to locate him right at quitting time before everyone left for the night so that he could go home with us, too. We are fostering them till they get strong & can eat on their own but will have to take them to the shelter after that-we can't have 6 cats in here, my landlord would have a bird.
Luckily I am able to take them to work with me where they have another quiet place to pass the day till they become more independent....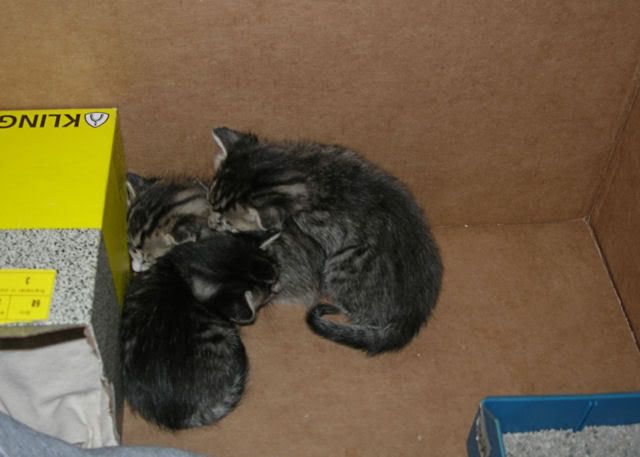 Mike & the little pink nosed baby(the 3rd one found)-how sweet is this man? I keep wanting to call this one Mishka but am not sure what any of their sexes are!
Today at feeding time...I call this one Little M because of the M on his tiny little forehead.
Just a couple babies up to no good...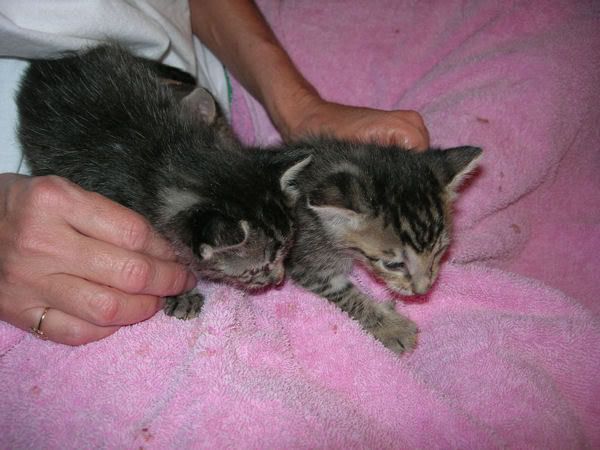 My first thought for this one is to call him "Little Bear" because of the little tan face. He doesn't have white paws like little Mishka.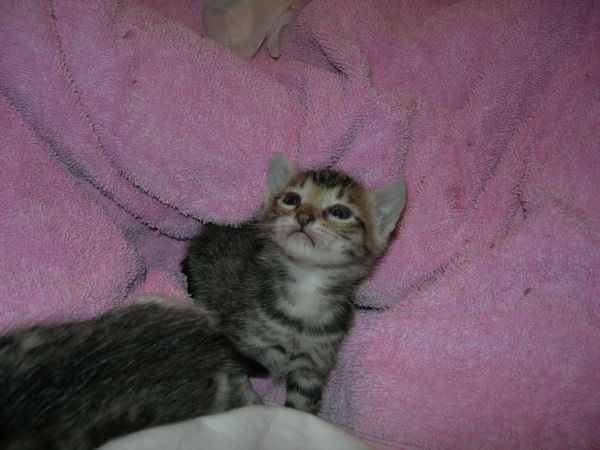 But they all seem to have good appetites & are up for adoption if you live in the Central Florida, East Coast area. In the meantime we'll just enjoy having them with us!