Radar is 2 years old today, happy birthday my love!!!
In these photos Radar is the bicolour, Sonic is the blue Oriental, and Jacob is the lilac Oriental...
I think I may have mentioned Radar's foot obsession a few times, he really is a horrible cat when there are feet around... his victim in these photos is my friend and cat-sitter, who for some reason still thinks Radar is the best cat in the world.
Ow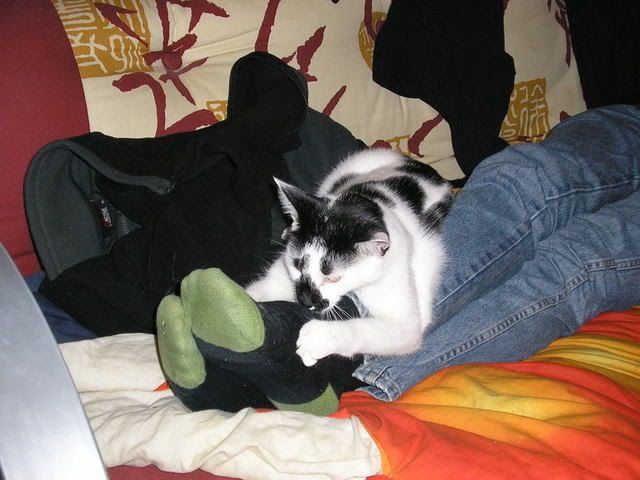 Ow Ow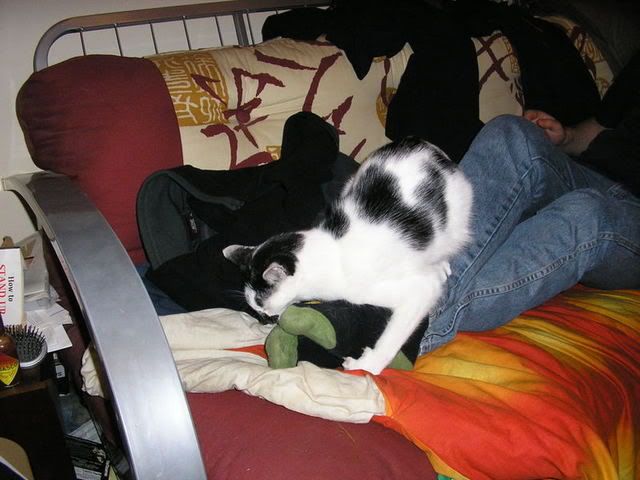 No really, that HURTS!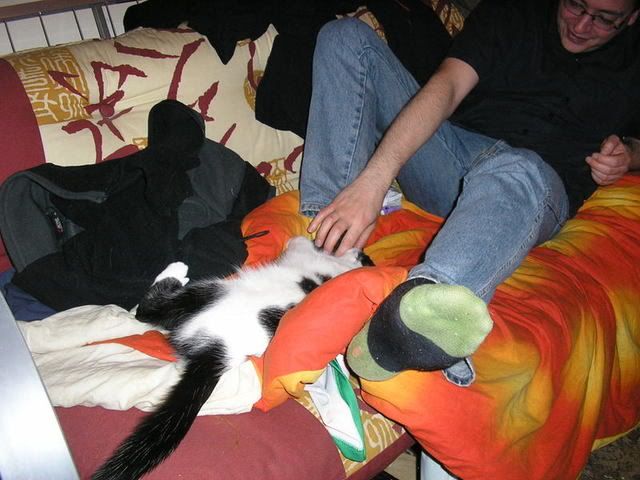 Time for Sonic's bath...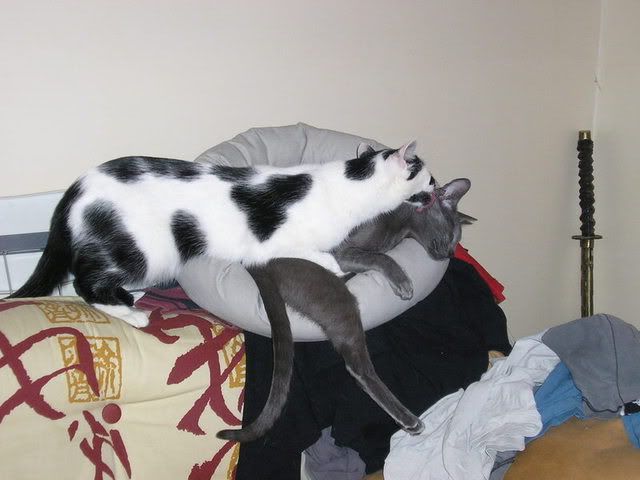 I said hold still, I'm not done yet...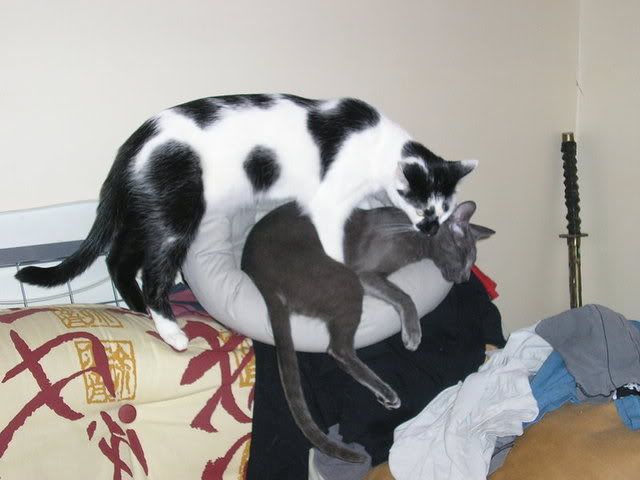 I am clean enough now, go away....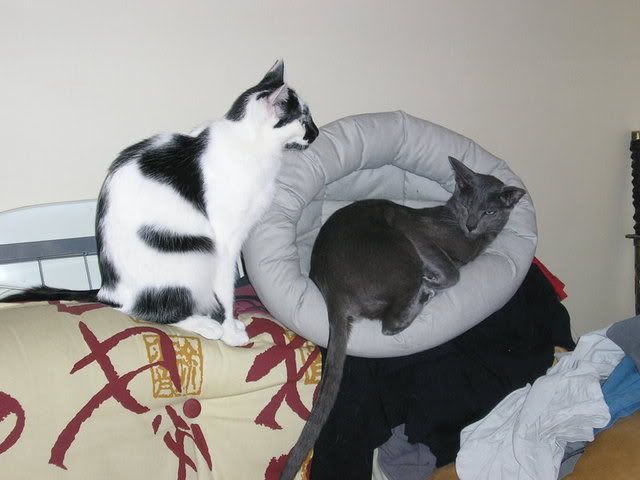 ...and please let meowmy give me double portions tomorrow, fankyou, amen...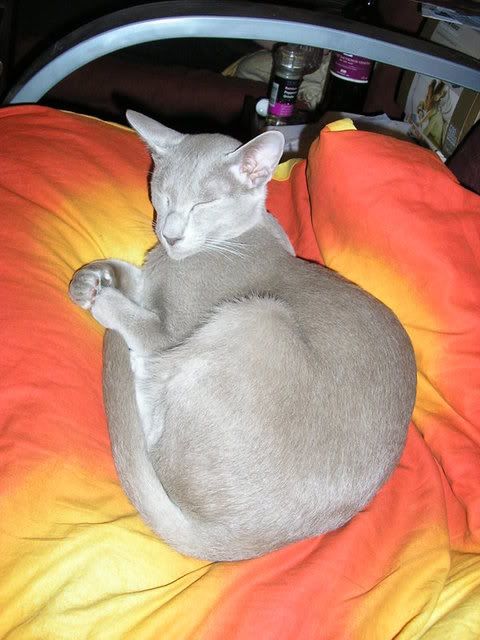 ...Yeah, she could curl up a bit, I don't know why she always has to take the whole sofa...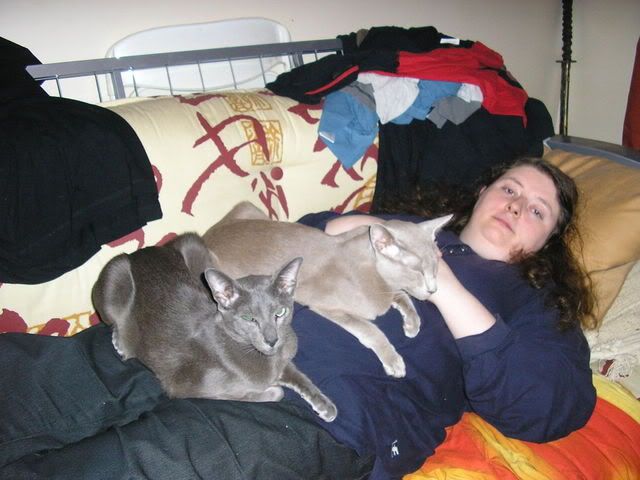 No really, it is
my
turn now...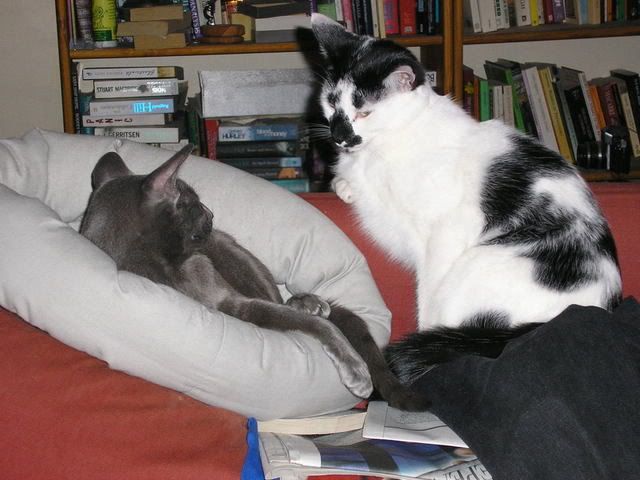 Left a bit, no right a bit...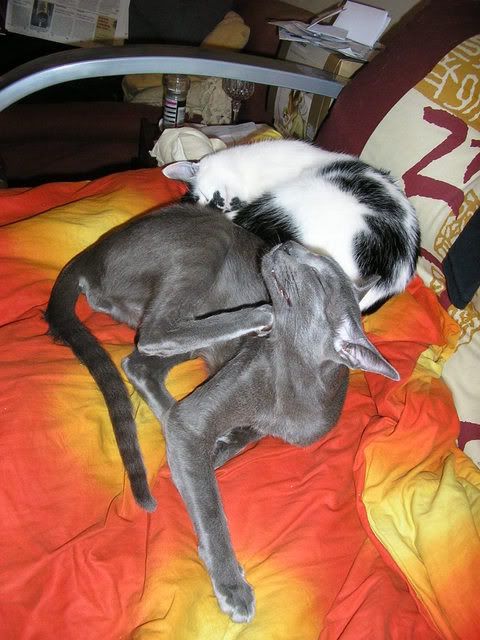 More to follow...