I went down to ride a few day ago and got some pictures!!! I'm so glad finals are done the week before the horses are due!!!
(and no I wouldn't keep the halters on if it were my choice)
This is a wonderful thing to see when you walk down to the pasture! They're coming!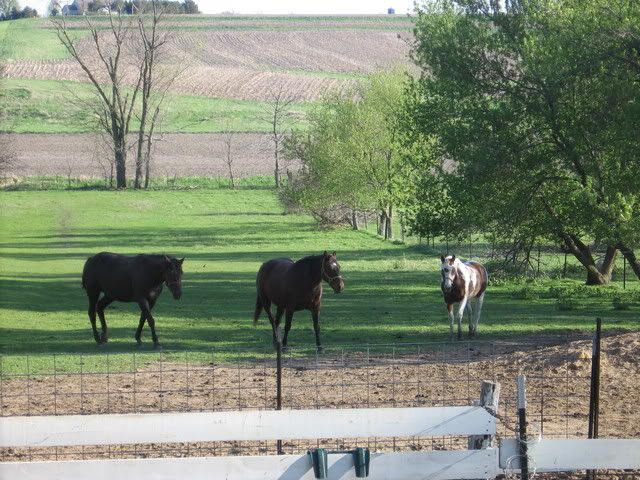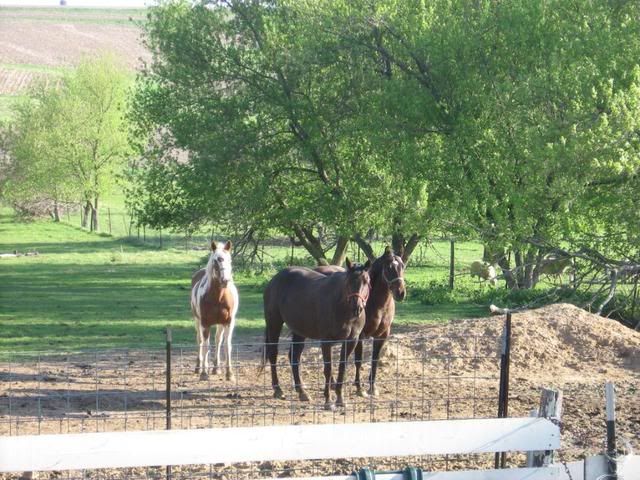 These girls are getting huge!!!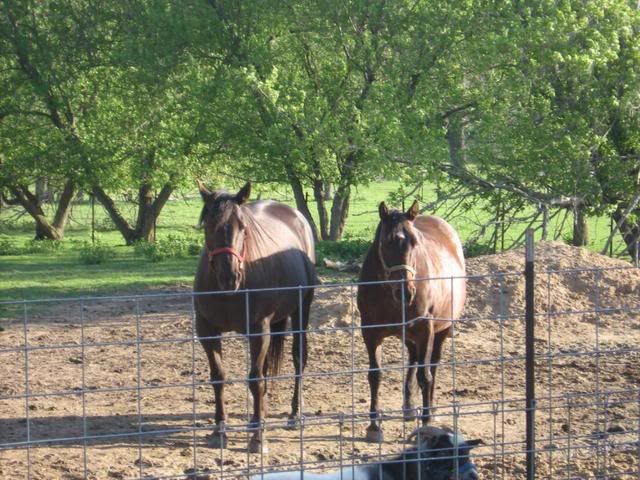 Holly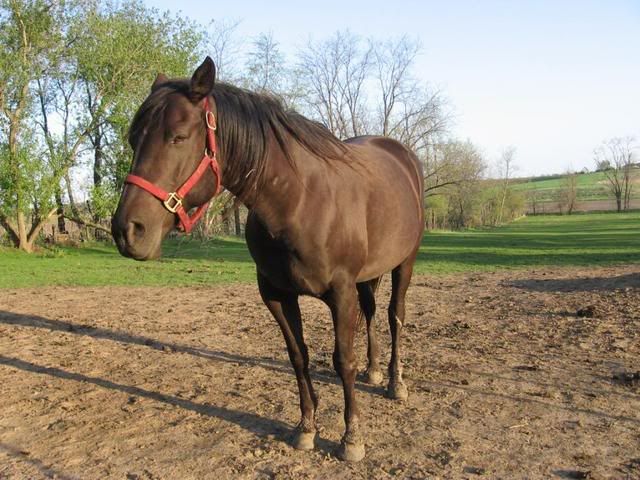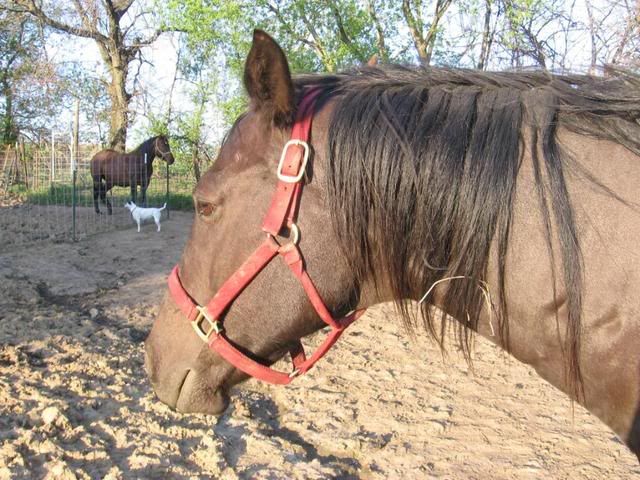 Princess, she was jealous!