I'm going to be bringing home 4 sweet little rattie girls and am so excited! Their breeder has sent me a couple pics so I thought I'd share them.
My two black-eyed white girls: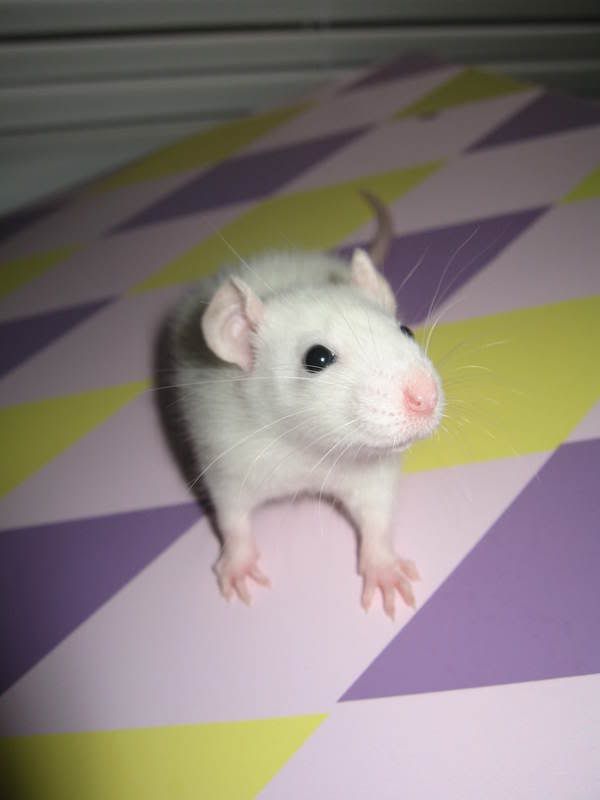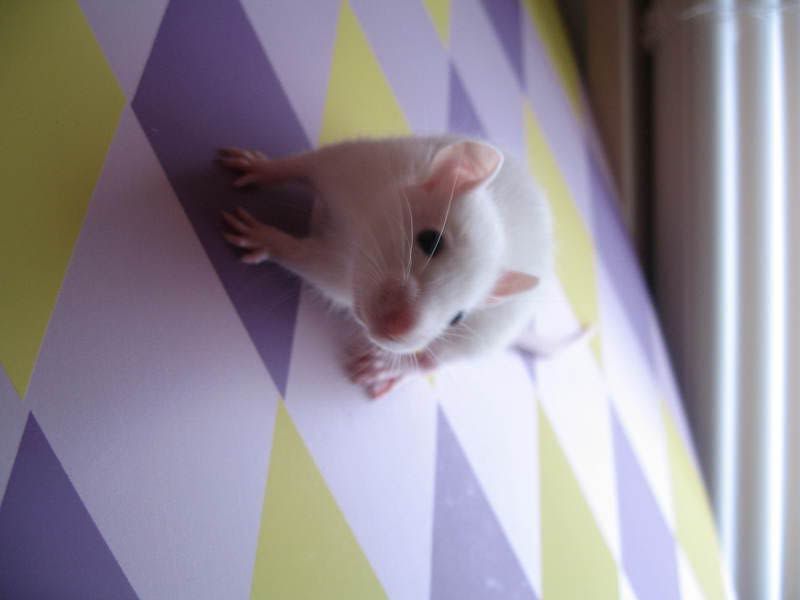 I'm still waiting on pics of my 2 black dumbos girlies, apparently they refuse to sit still.
It is SO HARD thinking of names for 4 little babies at once!