Going through pics, I discovered that Lazlo is a HUGE snuggler - never really realized it before!
Lazlo and a foster - Munchkin:
Lazlo and Spooky:
Lazlo and Shelly: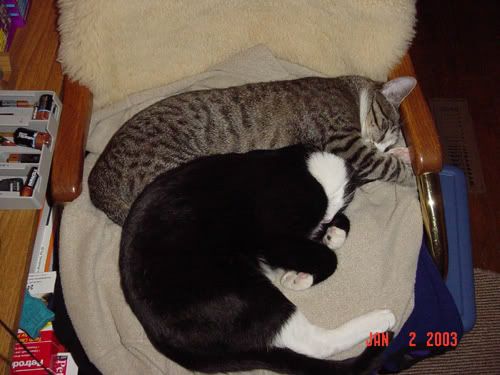 Two more of Laz and Munchie: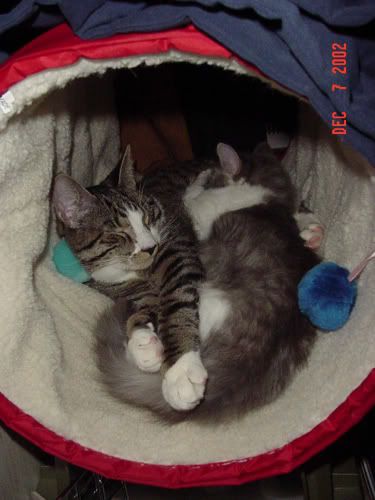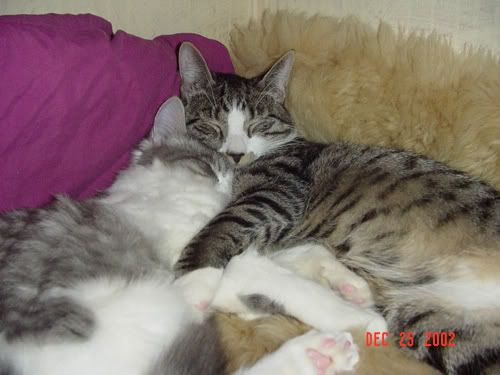 There are SO many pictures of Lazlo snuggling with Munchkin - we didn't realize he had a little girlfriend. I'm betting he missed her after we adopted her out. Feel bad - we didn't notice it then.
Laurie