Clickable thumbnails
First up is Bear, look at how beautiful his teeth are, not bad for a 9 year old that's never had a dental.
He always seems to be smiling.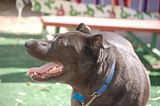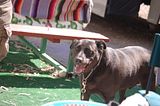 Then one shot of Murphy, who was not at all impressed with my friend, in fact, it almost looks like he's flipping him off.