We moved to Ontario, not knowing our little one had gotten in to some mischief before we left. She surprised us with kittens at the end of February. I am suffering withdrawal, as they were taken away to new homes a couple weeks ago and I miss my little furballs. She had four... surprising for a first litter I hear.
Surprisingly none of the kittens were double pawed. Mom was, Grandma was, Auntie was. . .
We nicknamed them accordingly.
The cutest one of all. Blackie aka Ewok. We miss this little one the most. Considered keeping her, but knew we couldn't handle it.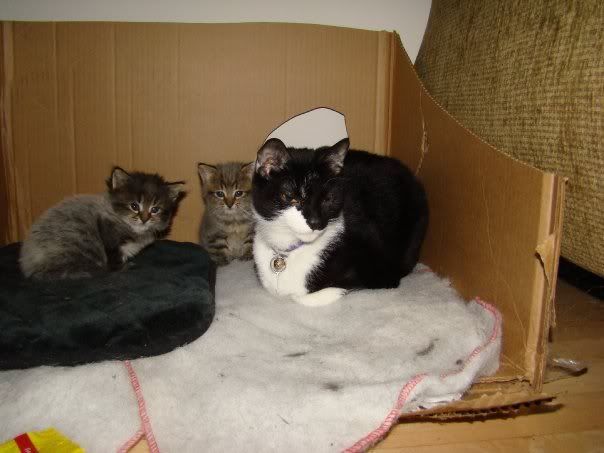 Two of the kids hanging out with grandma. Very adorable that grandma would babysit while mom was off eating or sitting on my lap for a break.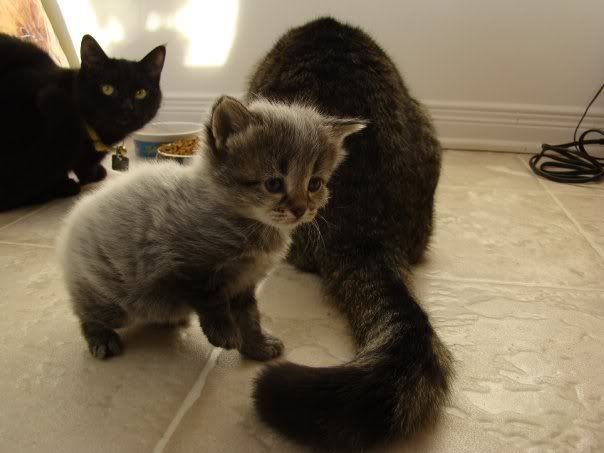 This is Speedy, the only male. The first one to stray from the nest and go running around the house when they learned to walk.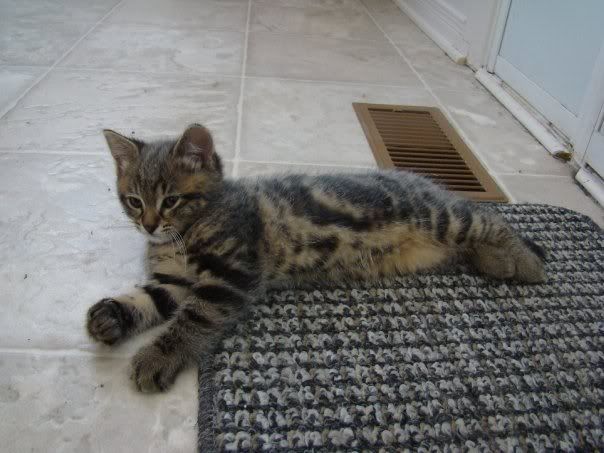 This is Anne Junior, because she looked most like her mom and was the only shorthaired. Check out the colouring. Weird.