This kitty started purring the day we brought her home - and she pretty much hasn't stopped. She purred playing, she purred eating - the only time she didn't purr was when she was sleeping. She was SO happy to be rescued! Poor thing was such a mess, she needed so many vet visits, a billion medications a day (11, actually) for months on end (7, actually), and lots of surgeries (8, actually).
We already had four cats in the RV, and she was so small - we felt protective and thought we'd go slow, so she had a set-up in the shower (you can't see the hole cut in the side of the box so she could come and go):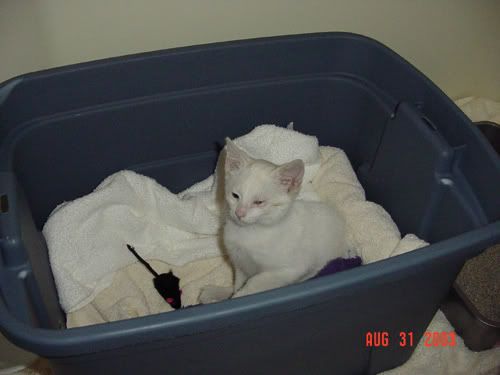 I don't think she even spent one night in there. The kitties were already used to fosters coming and going - and she was so sick - not even Spooky had a problem with her.
These pics were all taken the next day.
She was such a pathetic looking little bag of bones (though she'd already spent a month fattening up at the vet):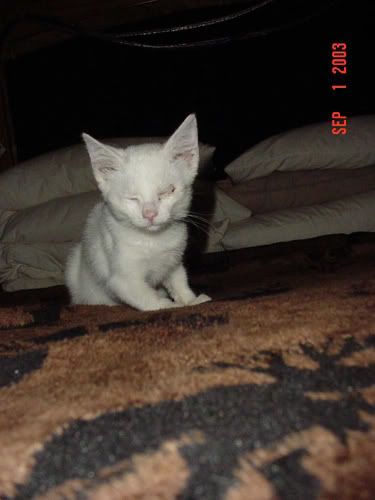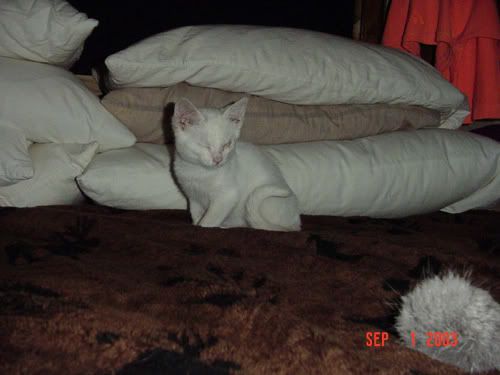 Discovering play for the first time: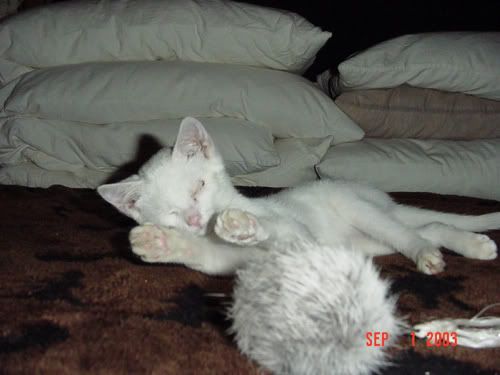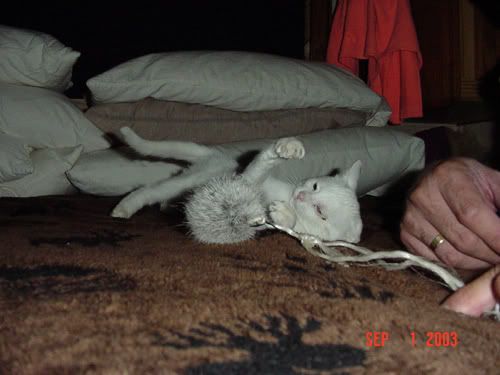 She absolutely LOVED being rolled over in a summersault!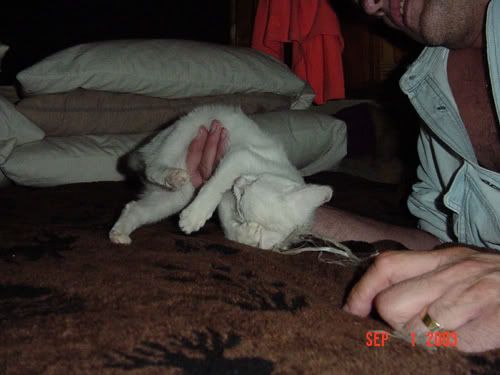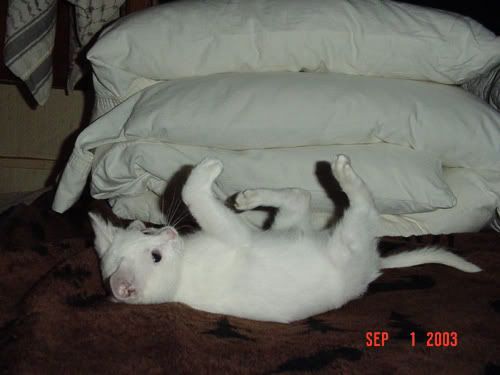 Day 3, and Daddy was hers (sorry - he wanted me to crop out his face):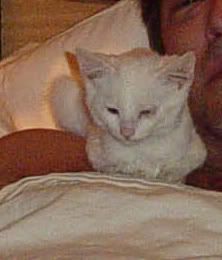 Day 10, and she's more comfortable about the house, and having SO much fun discovering toys: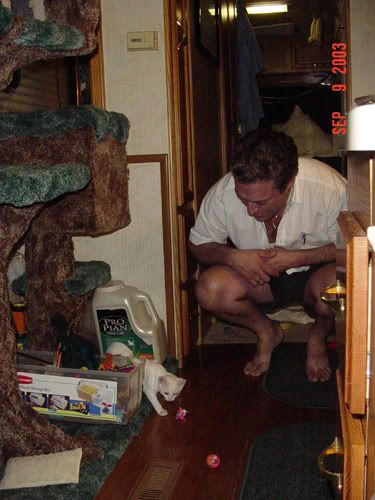 Two weeks later - and she decided she'd just take on all the toys at once!
She'll be five this year. And she's still SO happy to be alive! She pesters us constantly to play - but how can we refuse, when she gives us lots of kitty kisses?
We love you, Flowerbelle!
Laurie