My little grandson, Mason, is learning very quickly. He's smart as a whip, I tell ya!
hmmm now how do I get those kitties over here so I can play with them? I think this may be the trick!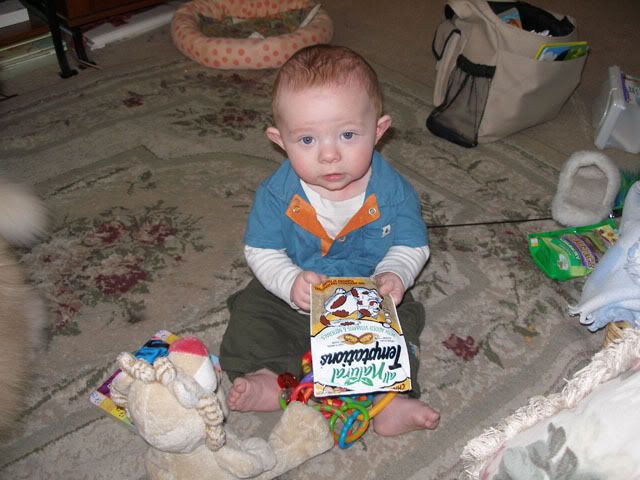 Hold on Peaches... I have to figure out how to open these!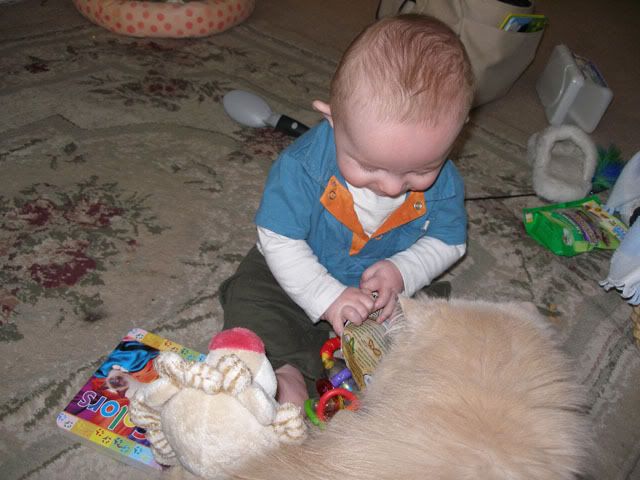 almost there.... be patient my furry friend.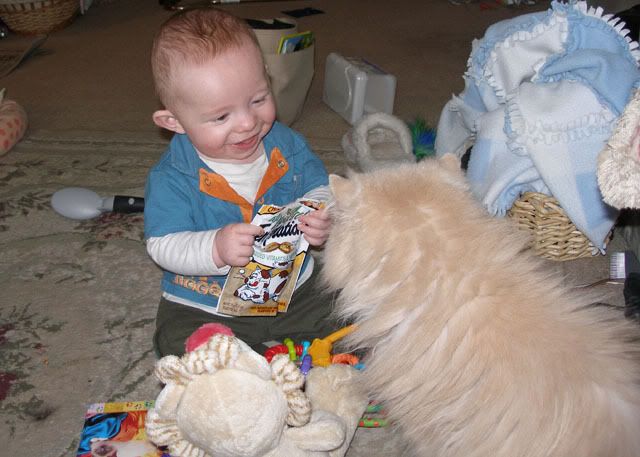 Grammy can you put down the camera and help me, please?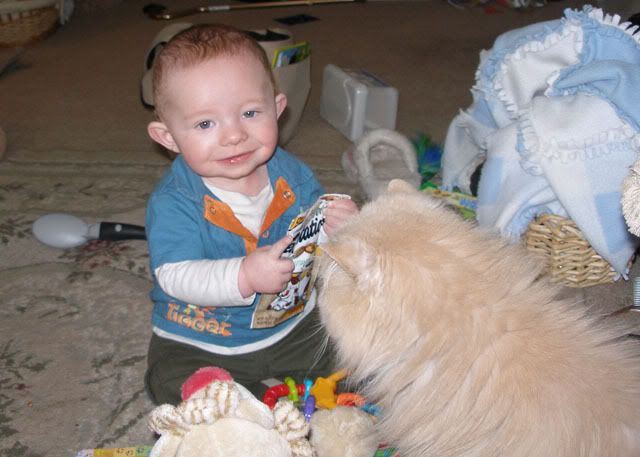 Peaches: "Kids these days."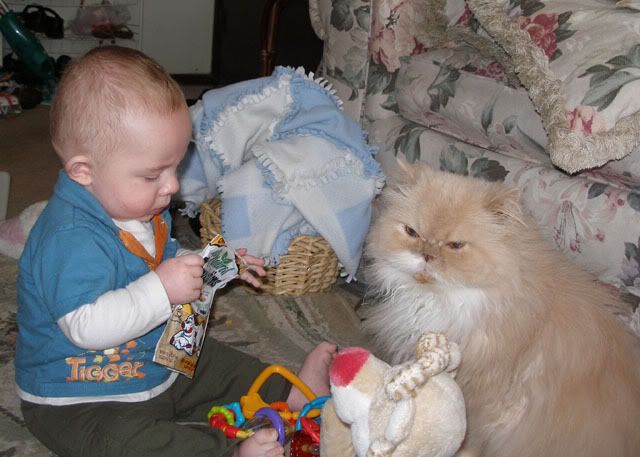 Maxx, you're not mad at me for not getting the treats open; Are you?