I guess I should finally introduce my newest kitty member; she was supposed to be a temporary member, as I was just watching her for a friend; however, she is moving soon, and was going to give her up for adoption, so because hubby and I were already attached, we naturally decided to keep her. So far, she really doesn't have a 'name' so to speak...we just call her Kitty. Although I would take name suggestions
She is pregnant too (came that way), so we are looking forward to her babies to make their arrival...so far I can feel two in her.
Anyway, my introduction of her is a bit bittersweet in light of my loss of Faith, but here she is; and I do believe she came into my heart because I was going to lose my other black girl; they are\\were SO alike. Kitty had taken over Faith's spot on my pillow when Faith could no longer get up on the bed, and she follows me around, as well as comes running to the door when I get home. So I do beleive that Kitty came into my life at just the right time...but it's still hard to be happy in a way, even though I love this new baby SOOOO much! She and Brazil are best buds, too, just like Brazil was with Faith...it just seems so odd to me that these two kitties were so much alike; color and markings even...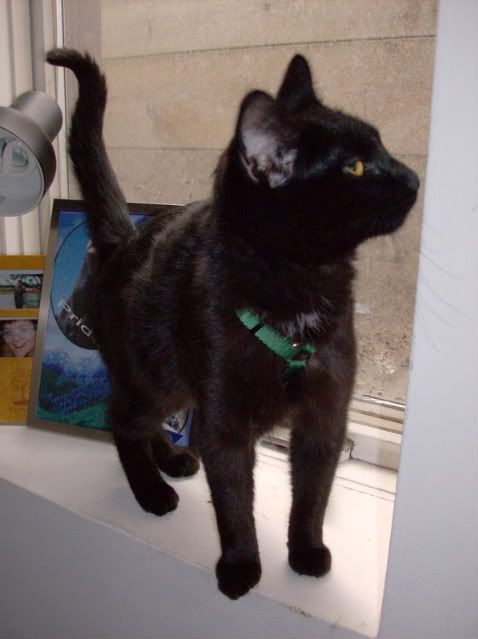 kitty kisses...
BABY BELLY!!!