Hi, I am new to the site and am very glad to have found it.
I have two girls, Molly and Maisie.. Molly was rescued when her mother and litter were abandoned in a barn and left to fend for themselves
She was very timid and would not let anyone pick her up or even pet her, it took her a good few months to settle in but as you can see from some of the pictures she has turned into a very soppy girl
My other girl Maisie is the most loving cat i have ever come across and is constanly in conversation with me
I hope i am able to post pictures in here..
This is Molly as a young kitten
Here she is in my daughters pram happy as anything to be pushed around the house, she even fell alseep like that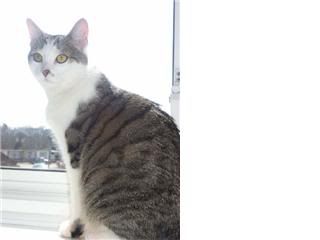 Here she is posing..
This is Molly looking ready to burst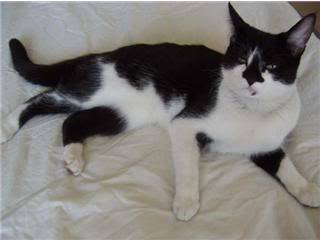 This is Maisie, I've always though she was very thin but we have had her wormed and checked out and she is a very healthy cat, I would feel happier if she could gain a little though any suggestions?
So thats us, We hope to stick around if you'll have us?