Its been awhile since I put pictures of the boys up, and I'm not wanting to write my paper write now
so here's some new ones!
Nappy time at the Birman boys' house!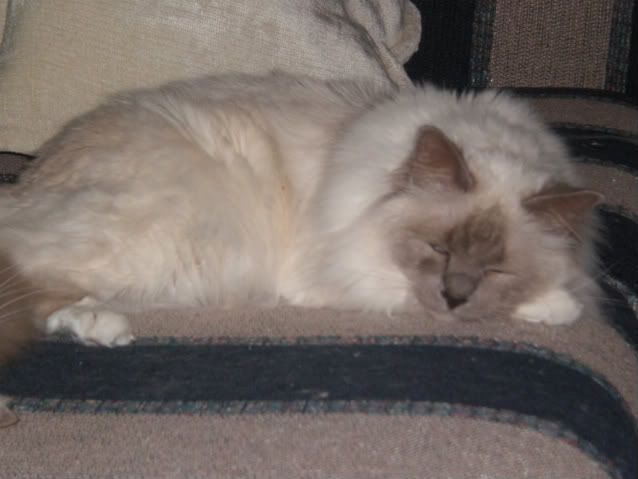 Look at this face!!!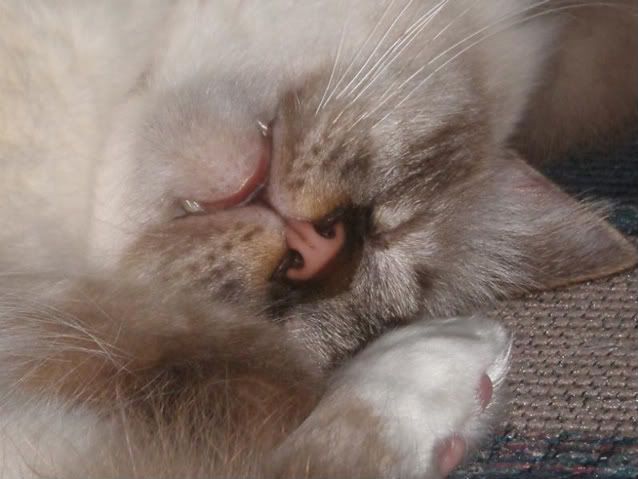 Some from earlier
Billy's pretty blues
Feed me mom!!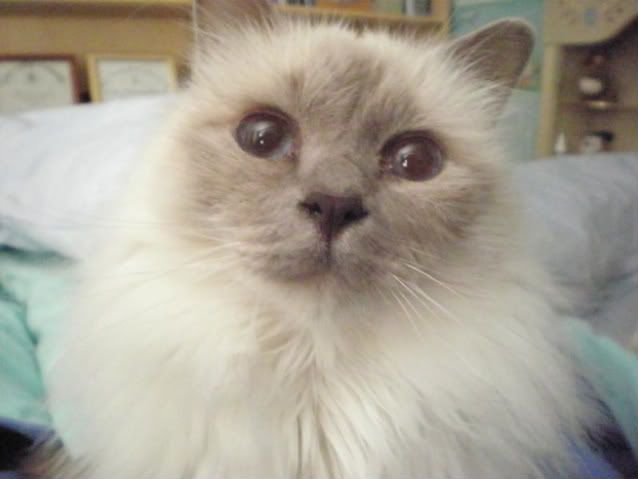 Chay's belly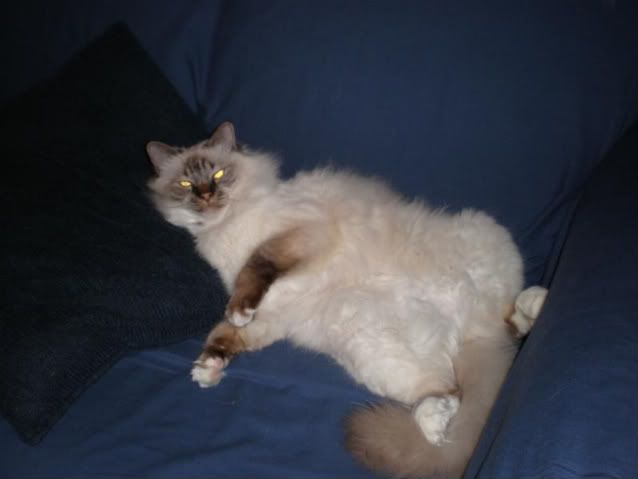 The whole couch, and they crowd down at one end together.
And a bonus picture: This is Bisbee - he's a feral cat who lives near my work! He's taken care of by the Aggie Feral Cat Association, and he's just a big handsome sweetheart!
Hope you enjoyed!