That's right, the lil boy is in harness training and doesn't seem to enjoy it as of yet, but he
the outside so good, that I needed to try something, he is a door darter and has escaped several times!!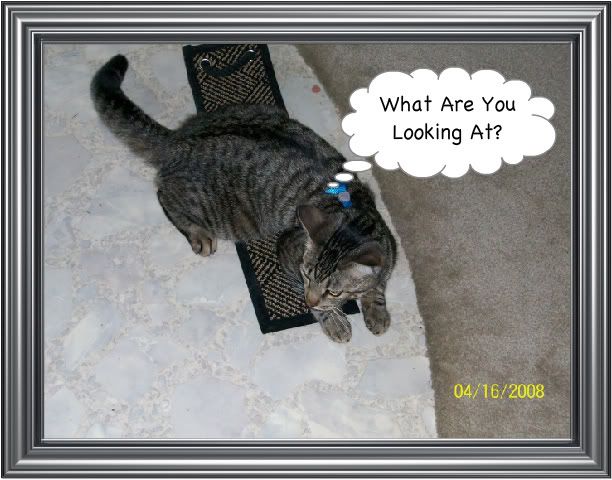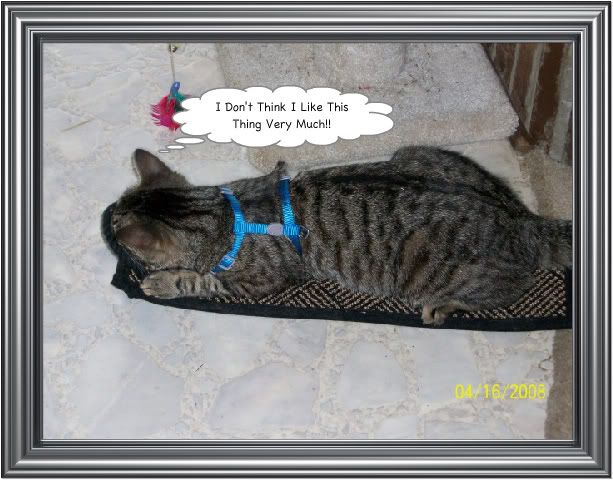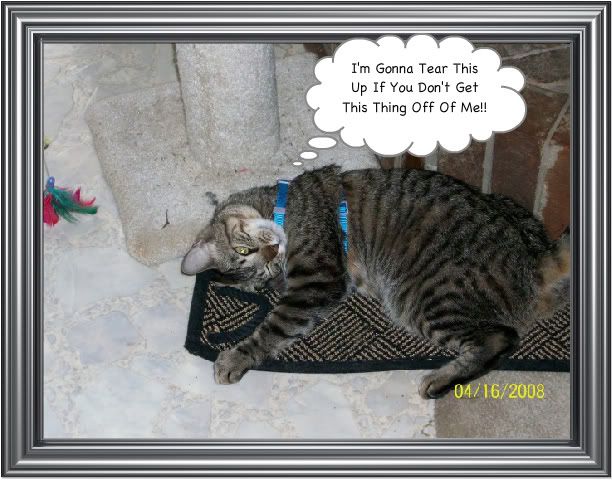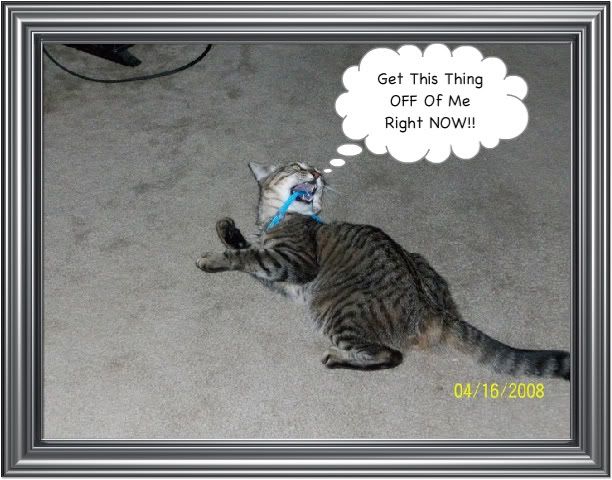 (Kitty was not harmed in any way)

Needless to say, I took the harness off of him after the last picture!!
Hopefully, he will get better in time, can't wait until I can post pictures of him actually walking w/harness & leash!!