The Baby Gate was up ((to keep the dog in)) and the front door was open... so jack sat on the front porch watching cars go by.. I guess he figured the Gate was for him

"I se something!!"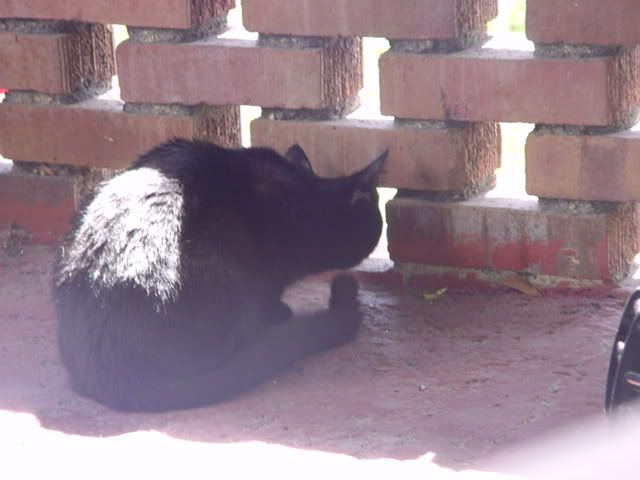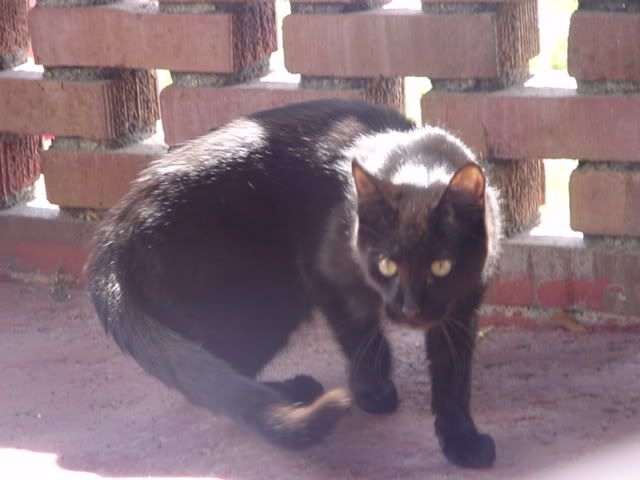 Birds...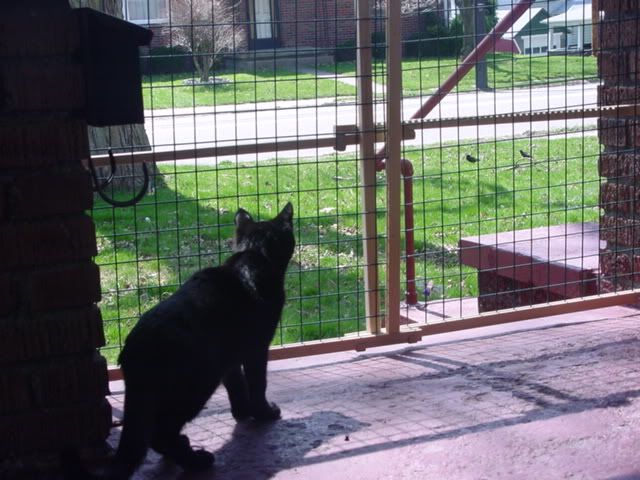 Car going by...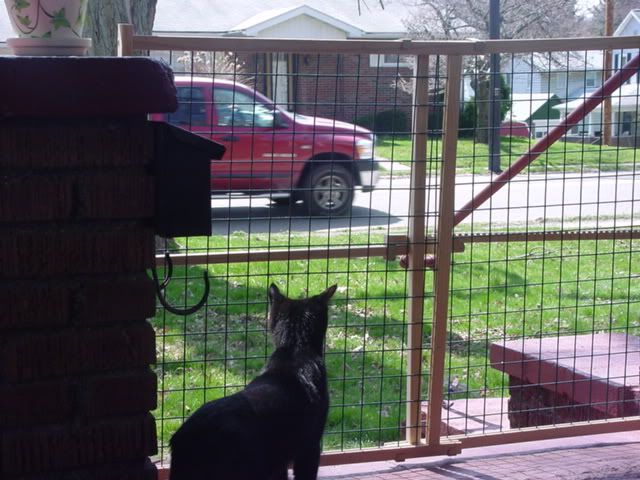 Hey wheres he going in a hurry?"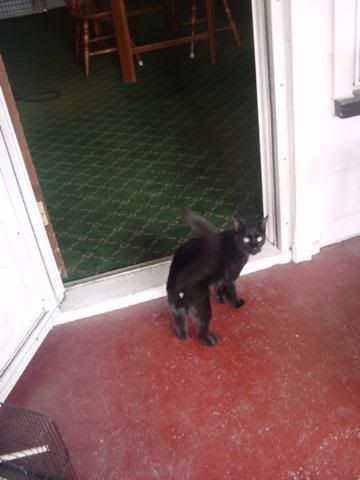 My big boy!!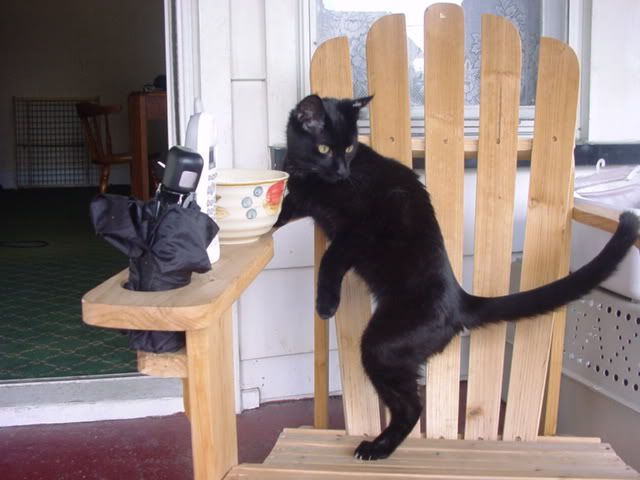 He never once tried to leave the porch.. not even for the Birds! hes such a good boy!!