I'm watching Hell's Kitchen, and I walk into the bedroom to check my Facebook (
) to find this: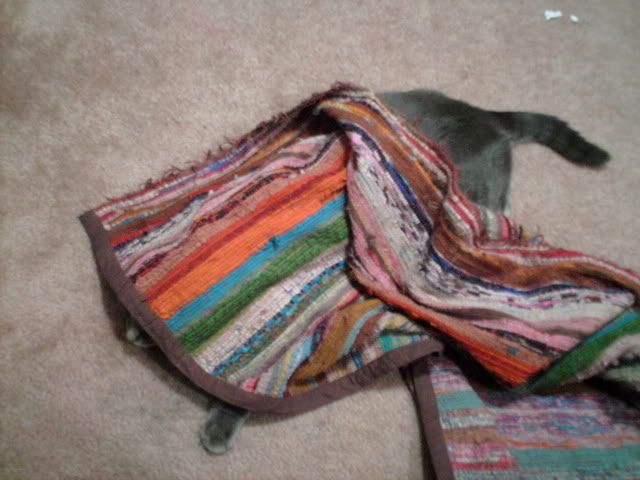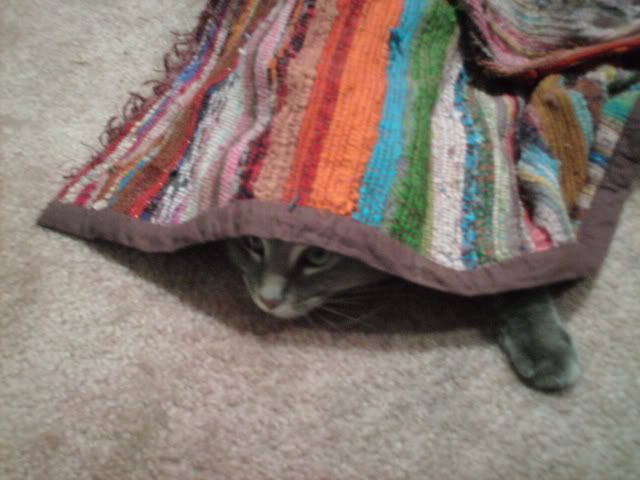 She wasn't playing or rolling around. She was just sitting there, like she does that everyday.
I cannot keep this rug down on the floor! She does something similar every time I fix it.
ETA: SORRY! I posted this totally in the wrong place, of course it's meant to be in Pics!