I got to go visit the bridge today!
The bridge looks great, unfortunately, the tourist trap known as London Town has become rundown.
Still, I got a lot of nice shots and I thought I'd share them.
All are clickable thumbnails for dial-up friendly viewing, enjoy!
The pub in London Town, a birdbath/fountain the foreground with a little red postbox.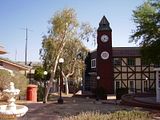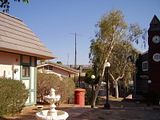 The flags flying over the bridge itself:
Old Glory, Union Jack and the AZ state flag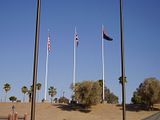 One of the dragon posts that stand at the entrance, and the plaque on the post itself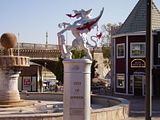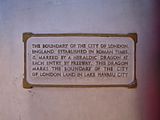 The fountain, one of the lions at the fountain and a call box (that's my mother modelling for me and the fountain, sadly, was undergoing repair)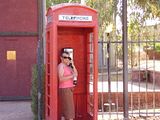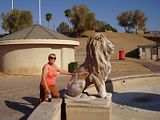 Continued next post