Twenty years ago, my ex-husband showed up at my door with a young cat, asking me to keep her for the summer because of his temporary living arrangements. The cat was pregnant and had four babies in my closet.
The mother had mastitis and two of her babies died. I hand-fed the other two, my boyfriend at the time kept one kitten and this is the one I kept.
Wilda just born:
Wilda a few months old: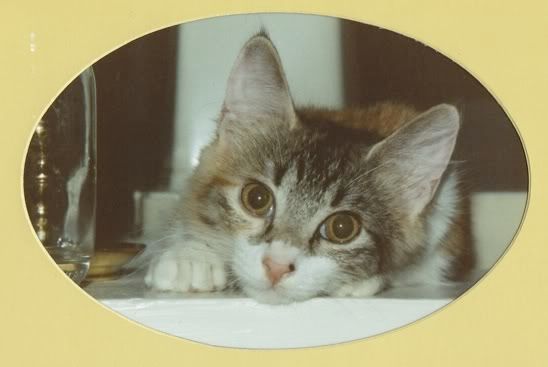 Wilda with her "I am superior to you because I am above you" expression:
Wilda giving me her lovey-dovey look: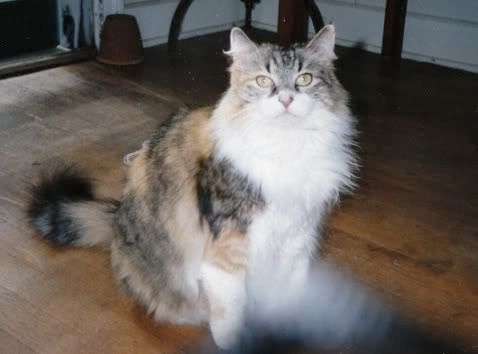 Eight years after I got Wilda, our daughter was born, and they shared the same birthday.
I miss you my dear friend. You were my family, my companion, and my nurse when I was ill. I think of you every day and I will always love you and remember you, my sweet little girl.