HI!
I'm new to the forum and thought I'd say hello.
I have 3 cats: Shelby (15, she's my baby-- and only a year younger than me!), Kohana (3, she our little satanic farm cat, a gift from grammy in minnesota) and Juno (I think she might be about 2 or 3, she was a stray that showed up on our porch already spayed and declawed.)
PICS!!
Shelby
Kohana (as viewed through my laundry hamper)
and Juno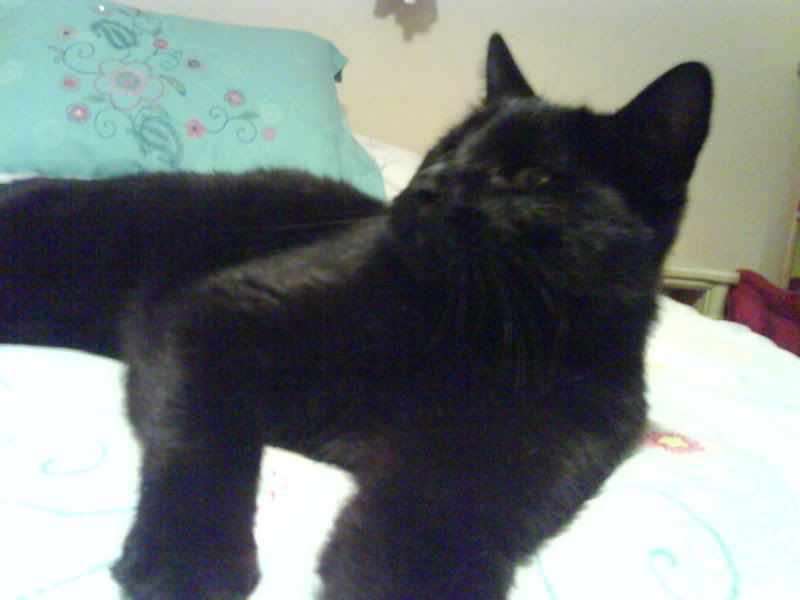 well .... that's all!