He still refuses to play with shop bought cat toys. He said they`re for girls, which is fine by Maisie because now she has heaps of toys!
This is his favourite bottle ring. I`m sure if he knew any kittens he`d be saying something like, 'We couldn`t afford toys when I was a kitten. We made do with what we had.'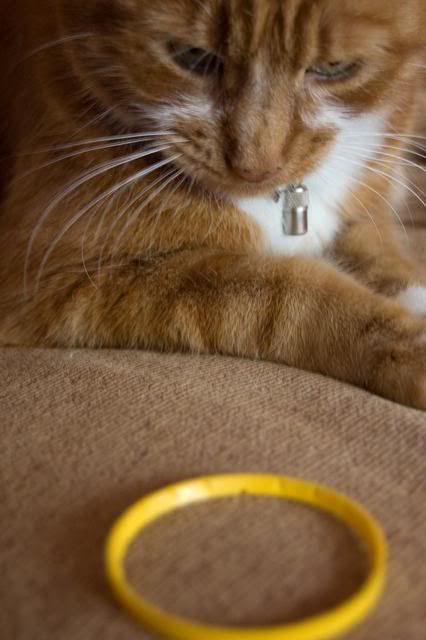 Make it move mummy!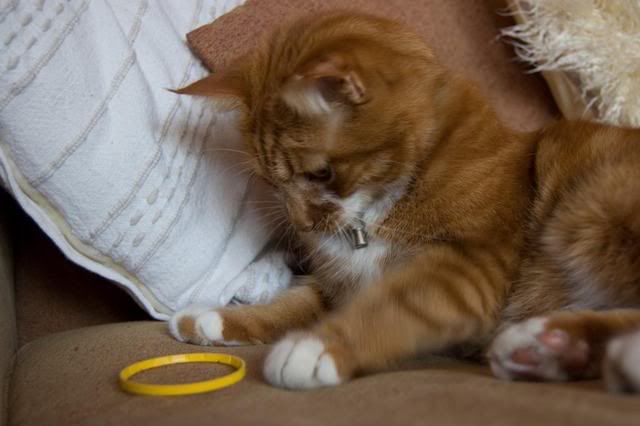 Ooh, it`s getting closer.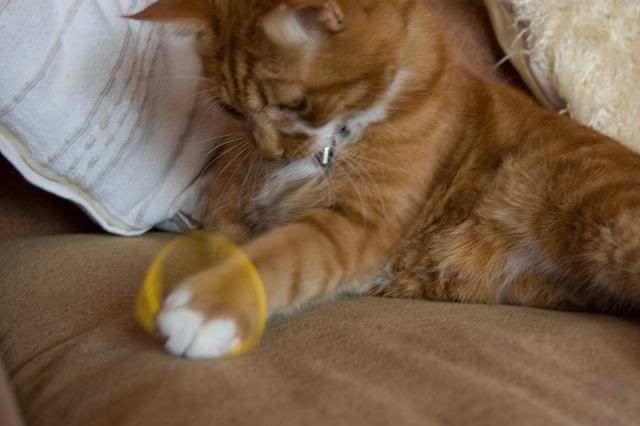 Gottcha!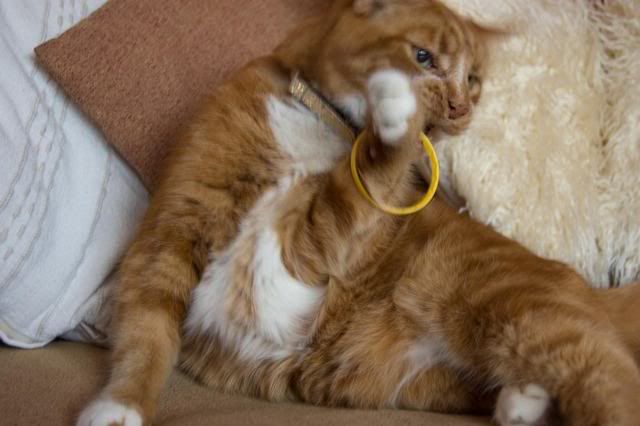 Eeep! It`s got me!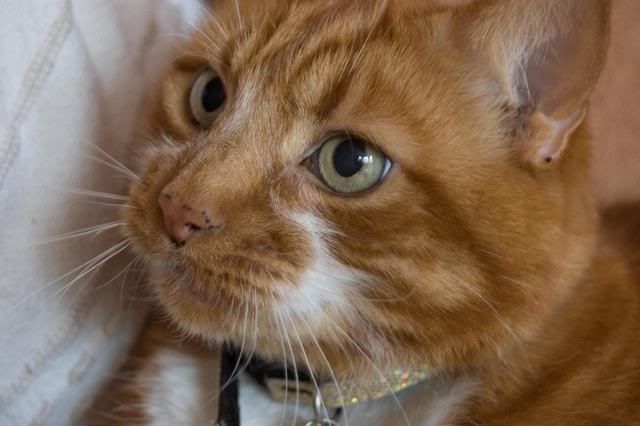 This is his cute face. I don`t see it very often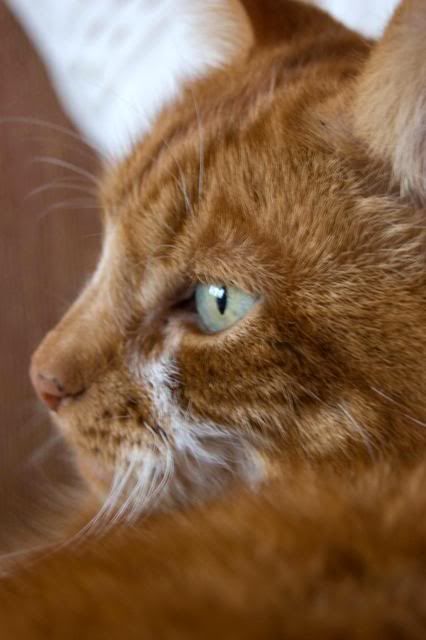 Must be time for a snooze after that strenous exercise where I didn`t even leave the sofa