I posted about the evil dog I was babysitting and this is the cat my future mom-in-law has. He was originally going to be our cat, but long story short I didn't want him because it was back when we had two cats and were going to stop there
He's VERY shy and scared of most things. The guy who had him before apparently didn't care for cats, I'm guessing that's why this cat is so frightened.
He's a GORGEOUS cat! I keep asking my MIL if I can keep him!
He doesn't like to come out and walk around at her house, but will walk right up to me or my SO for pets! He does still hide most of the day, but when you got to pet him he doesn't run away like he does at her house. It's so strange that he acts so different here.
He was being bad in the corner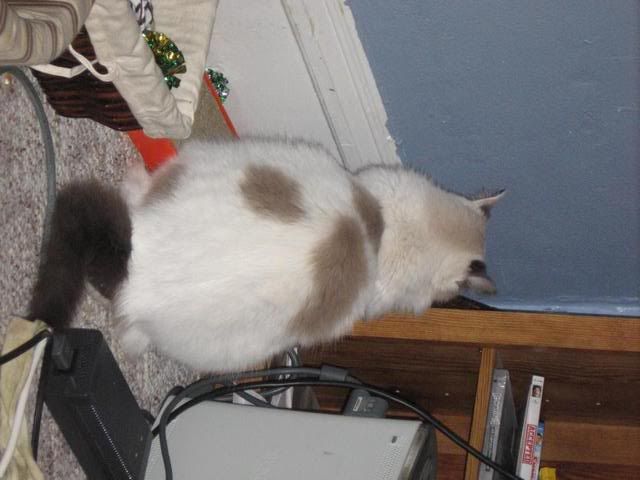 I don't have a good picture of his face
He's got these BIG beautiful blue eyes
I'm guessing he has Siamese in him because of his colors, his blue eyes, and he's cross eyed