It was our first really nice day in a while and I couldn't help but bring the animals out to play! Thor, Leya, Kitty, and Mercedes all got some sun today!
Here they are together. Mercedes is still fairly young which is why she is smaller. Kitty is just about two years old and Mercedes....
I'm not entirely sure. I got her when she was 9 weeks old so she is around 6 months old now?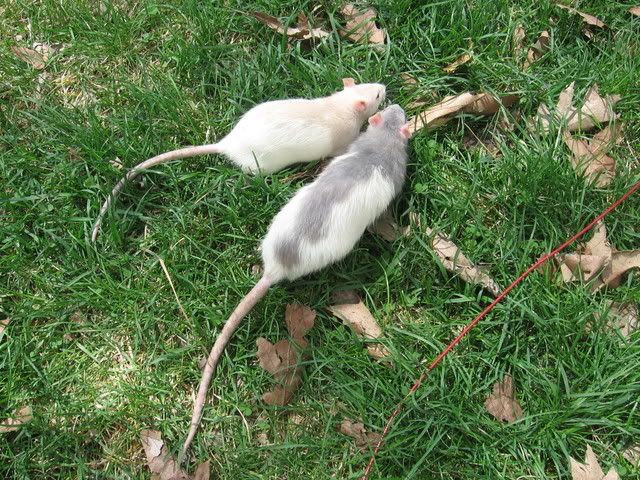 Mercedes.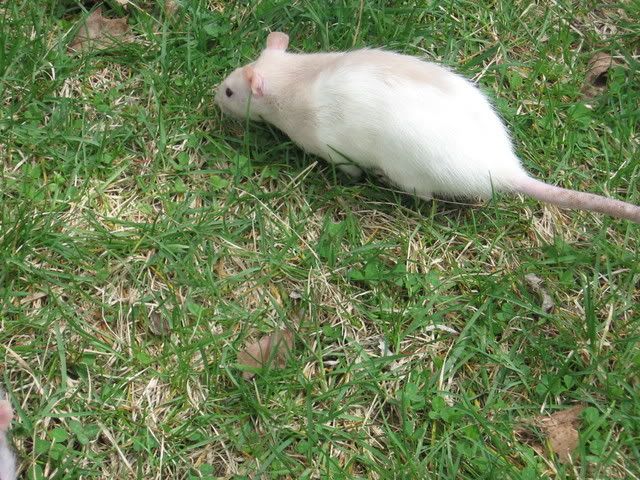 Kitty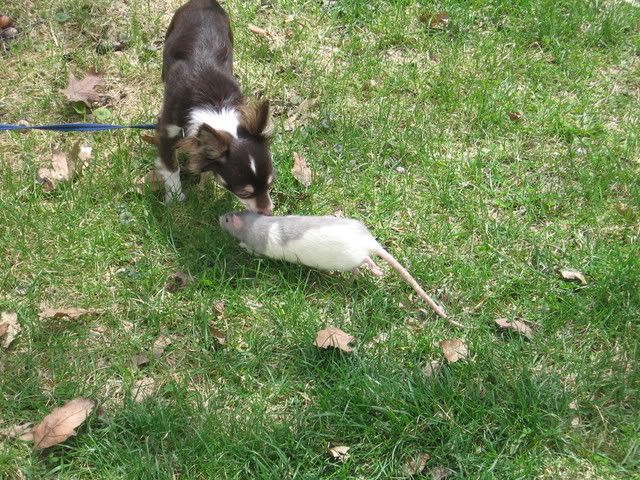 I was doing yard work and couldn't keep an eye on them, but they loved being outside so I put this on top of them.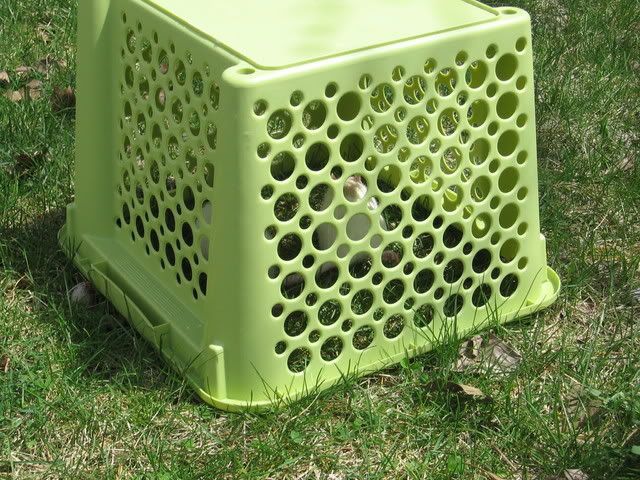 Of course it took Kitty about three seconds to figure out how to get out! Rats are incredibly smart!