Well I managed to get out of town for the weekend up to my summer home and thought i would post some pictures. I posted one of my cat enjoying himself in the cat picture area but I also wanted to do a few other pics as well.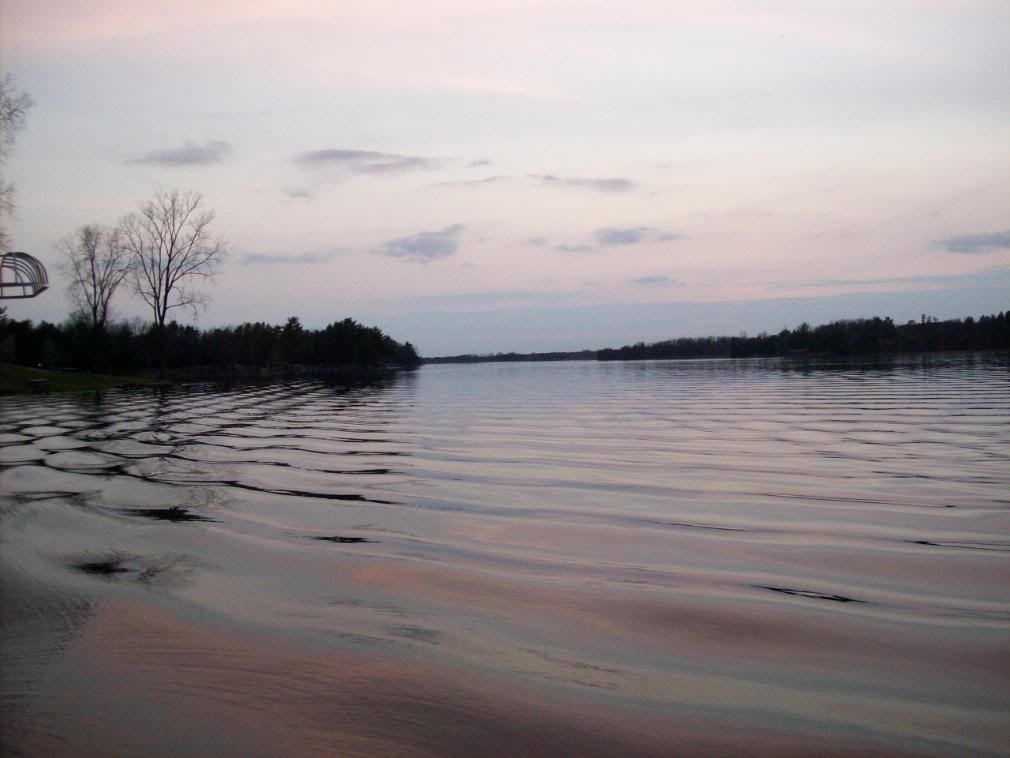 A boat had just come through and i liked the waves on the water so I took this pic.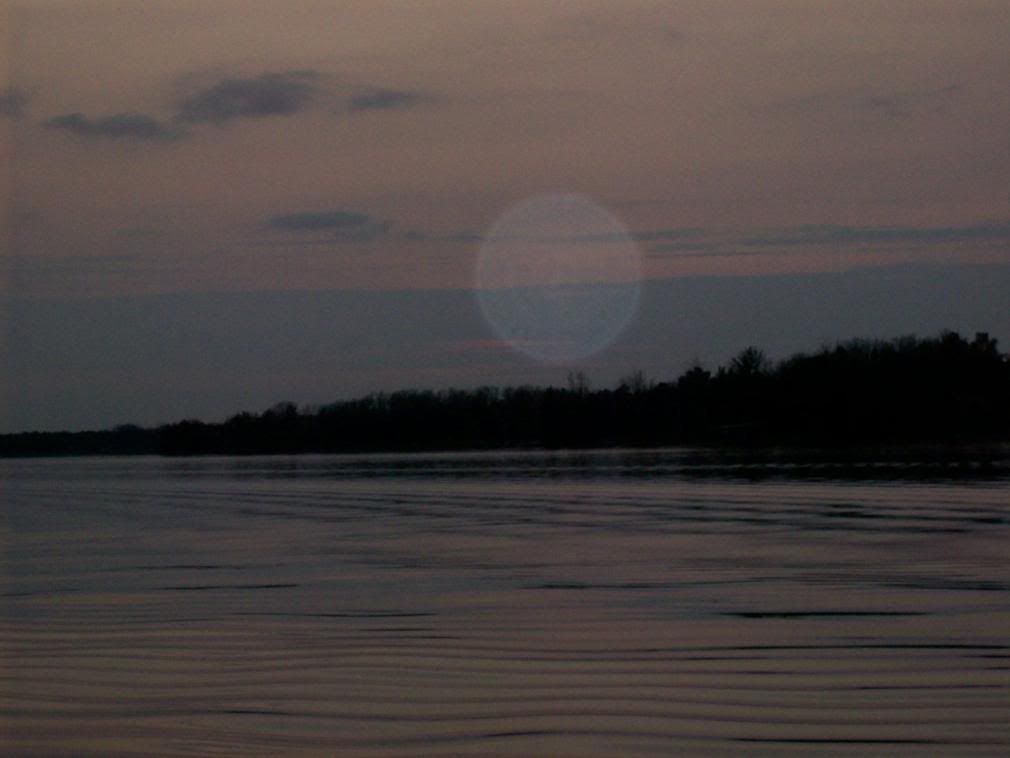 Just after sunset, this was actually the view from the beach right outside the house.
Took this one this morning from the kitchen table
Thats my neighbors dock...I saw it and had to get a picture and laugh to my self...we all warned him that the perminant dock wouldn't last the winter but he didn't listen.