we had my friends shitzu daisy stay the night on thursday and shinobi initially was like, what the heck is that! after a while his curiosity got the better of him though...
whoa! what type of cat are you?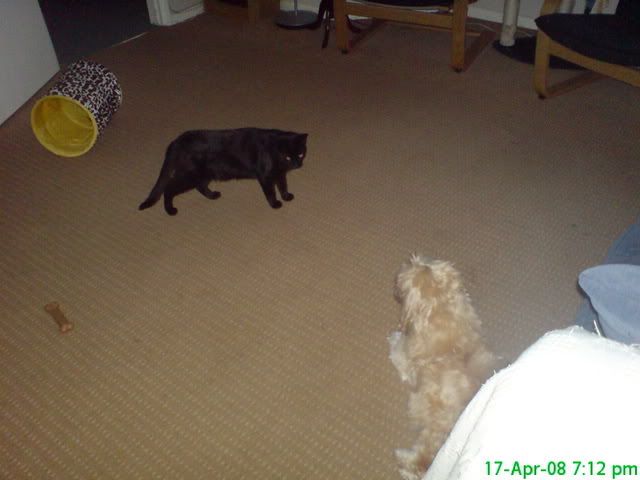 i don't know, this cat isn't much fun.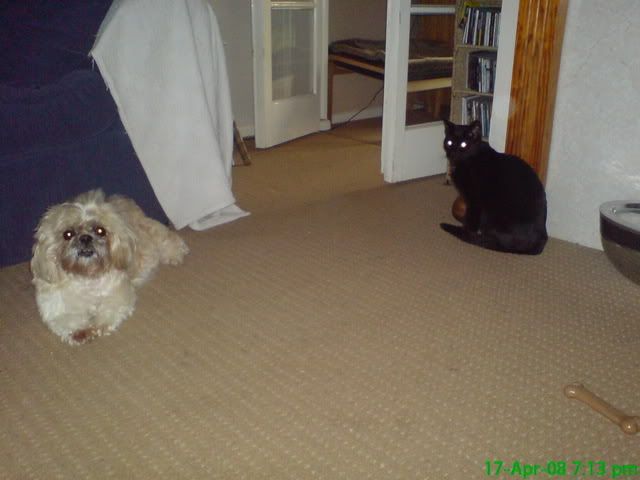 c'mon cat! do something!
oh well, if you can't beat 'em, might as well join 'em!