Chloe in the Fruit Basket
offline
1,595 Posts. Joined 10/2007
She picks the funniest places to sleep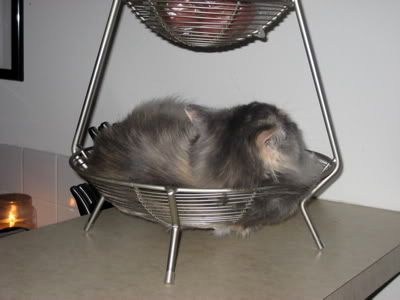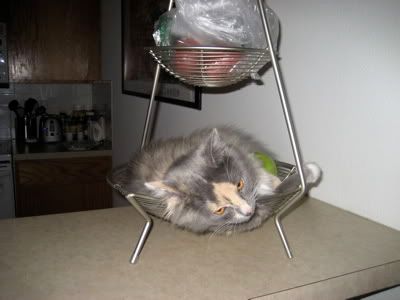 offline
2,345 Posts. Joined 8/2007
Location: Knee deep in cat litter
Nothing like a furry apple to eat. Very cute.
Kitteh Kleen-up Crew

offline
2,314 Posts. Joined 2/2007
Location: UPNY
That's not a weird place! I'm sure she's glad that you're so thoughtful to put a kitty bed up on the counter for her
offline
Ripe and ready to be consumed....mmmm...tasty
offline
1,960 Posts. Joined 1/2008
Location: South Coast, UK
how sweet! i'll take a pound of those please!
offline
215 Posts. Joined 3/2007
Location: Milwaukee
I think your fruit got a little fuzzy...
x Princess x

offline
6,454 Posts. Joined 6/2007
Location: Telford (UK)
very cute!