Samba and Tubee were laying by each other for almost an hour the other day, which is AMAZING!
So, as always, the camera came out and got busy, enjoy!
First they cuddle up...
Then after a long time of cleaning each other, they fall asleep...
Which is followed by more cuddling
Then comes the sleep fighting...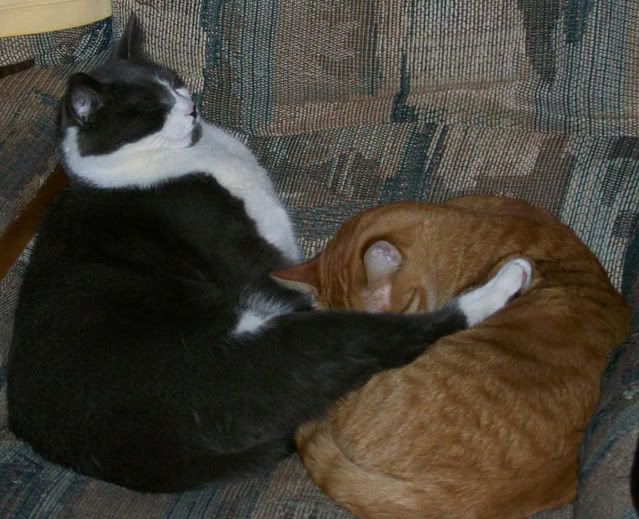 And finally they get tired of each other, leave and are found later like this...
Manda (Of course with help from Tubee and Samba)