Sort of.... I've plucked at Maxx's face getting him ready for the cat show this coming Saturday. Trying to make it look rounder. So here is Maxx sporting his new look. (It's really not that much different but he's SOOOO cute!)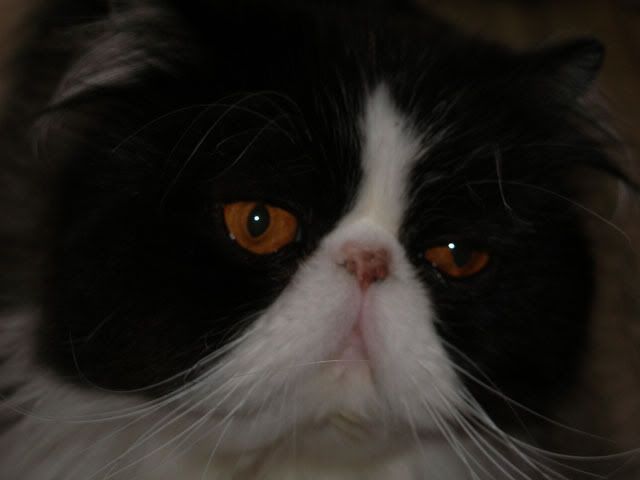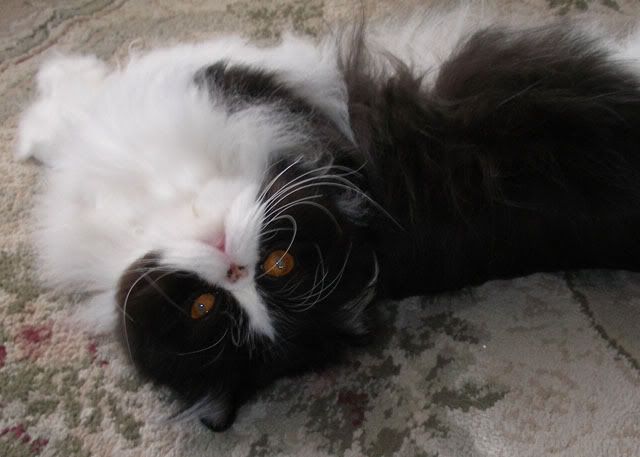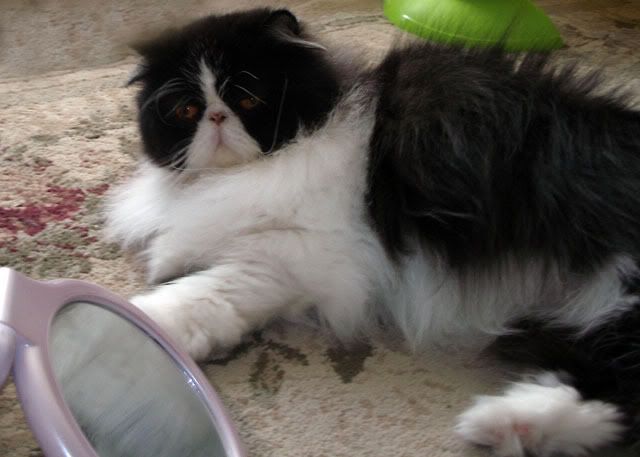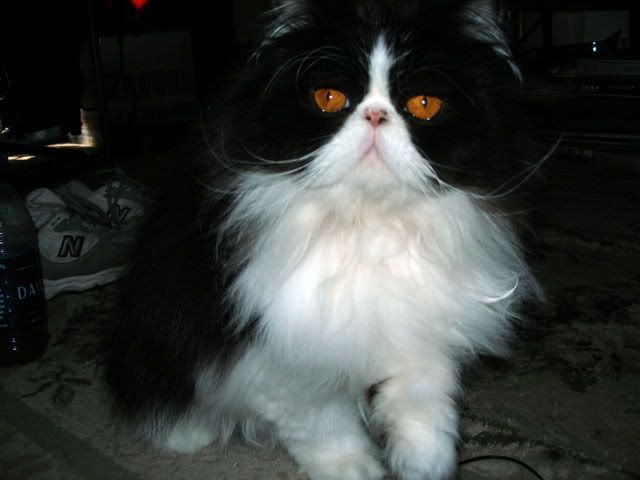 And here he is helping me make cage curtains and bibs.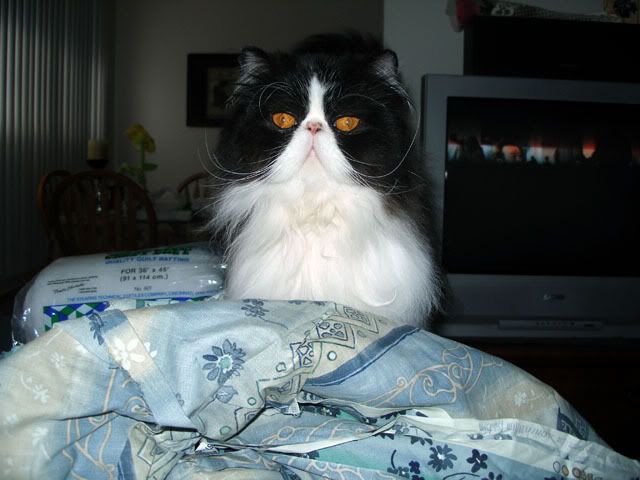 And I never thought I'd get a pet stroller... but with my leg messed up and stuff I decided to go ahead and buy one. And it has a basket on the bottom to carry all my grooming tools etc. So here's Peaches taking a nap in the stroller.