I have had it up to here with that dang dog!!!!
You take him out to potty and within 15 minutes he's peeing all over my house!!!!
He's not potty trained, as you might have guessed. He has NO CLUE that peeing in the house is wrong. He'll be playing with Thor stop, pee, and go back to playing. He's pretty much been living in the kennel because I just can't deal with him peeing all over the place. I take him out, give him a chance, and without fail he pees again. He's 6 months old and she's had him since a pup....
I have wrote about him before. I got Thor and two weeks later my MIL got this registered "Long Haired Chihuahua." The second I saw him I knew he couldn't possibly be a purebreed. He's way too big, and his face is definitely not Chihuahua. I have my opinion of his mix, but I want to hear what others think!
Him in his condo
Outside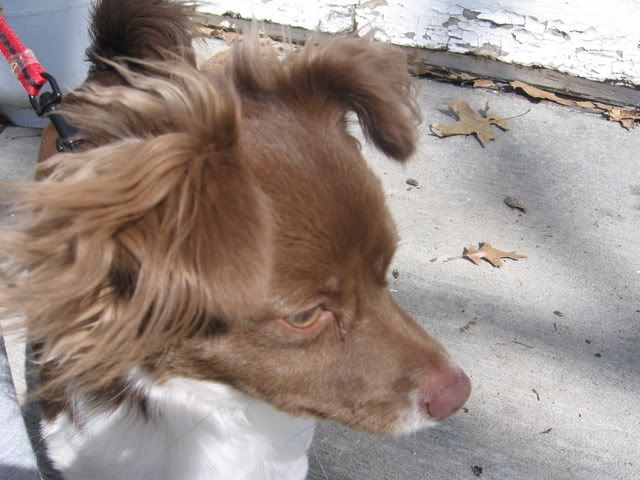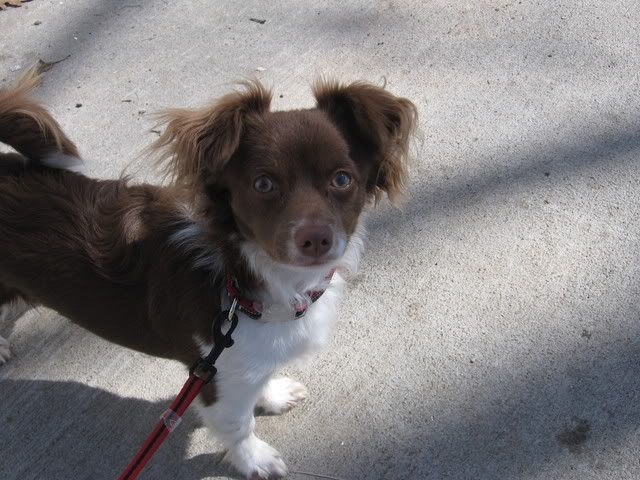 Here he is playing with Thor. Thor is about 8 months old and 5 lbs. Jerry is 6 months old and 8-9 lbs.