Bonnie
- from Pelabuan Ratu, Indonesia. Found aged 5 weeks at a slum shop in Indonesia. Now a healthy and very communicative 8 week old (I'm hoping to take her with me when I return to England). She has no tail at all!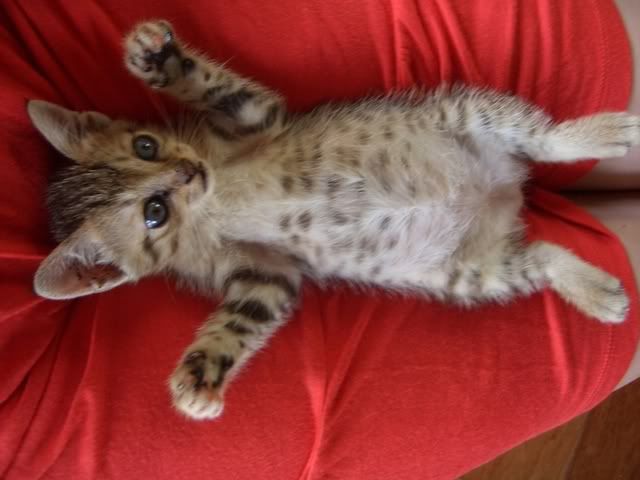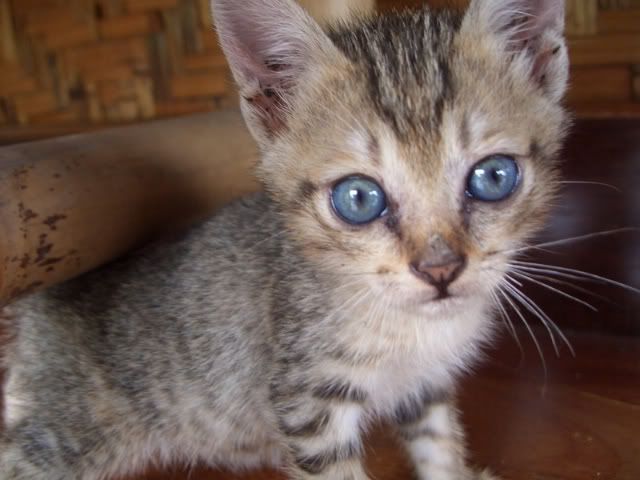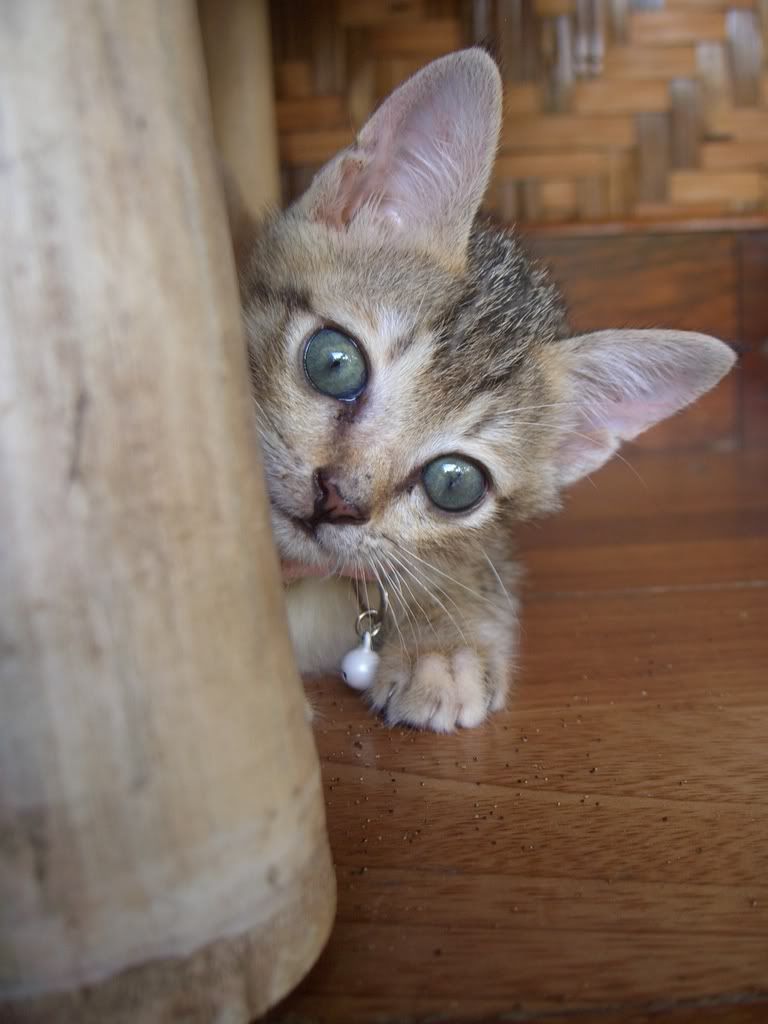 This is Genghis,
we found him starving to death at a bar the day before we came across Bonnie, tragically he died two days after we took him in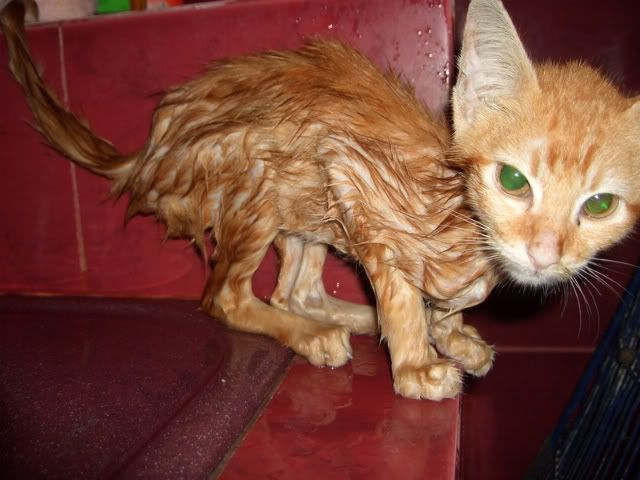 And Arthur,
found wandering, with string tied round his neck, filthy and with ringworm at the English school. About 12 weeks old???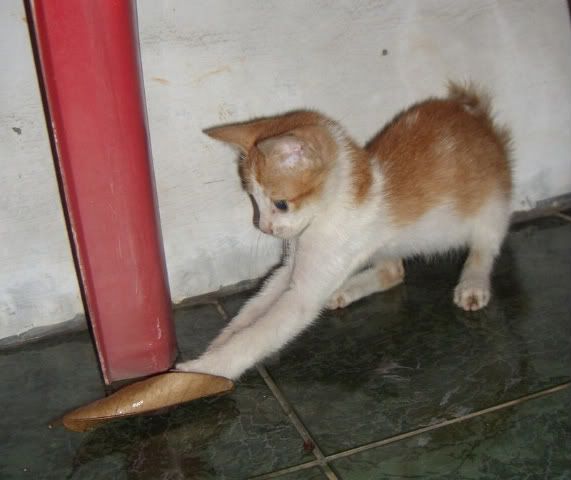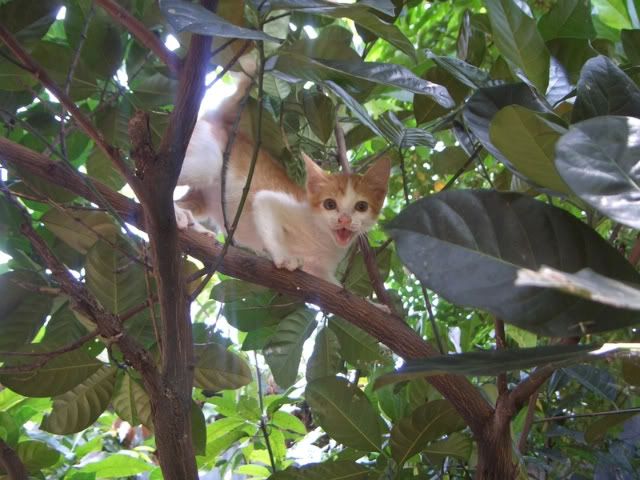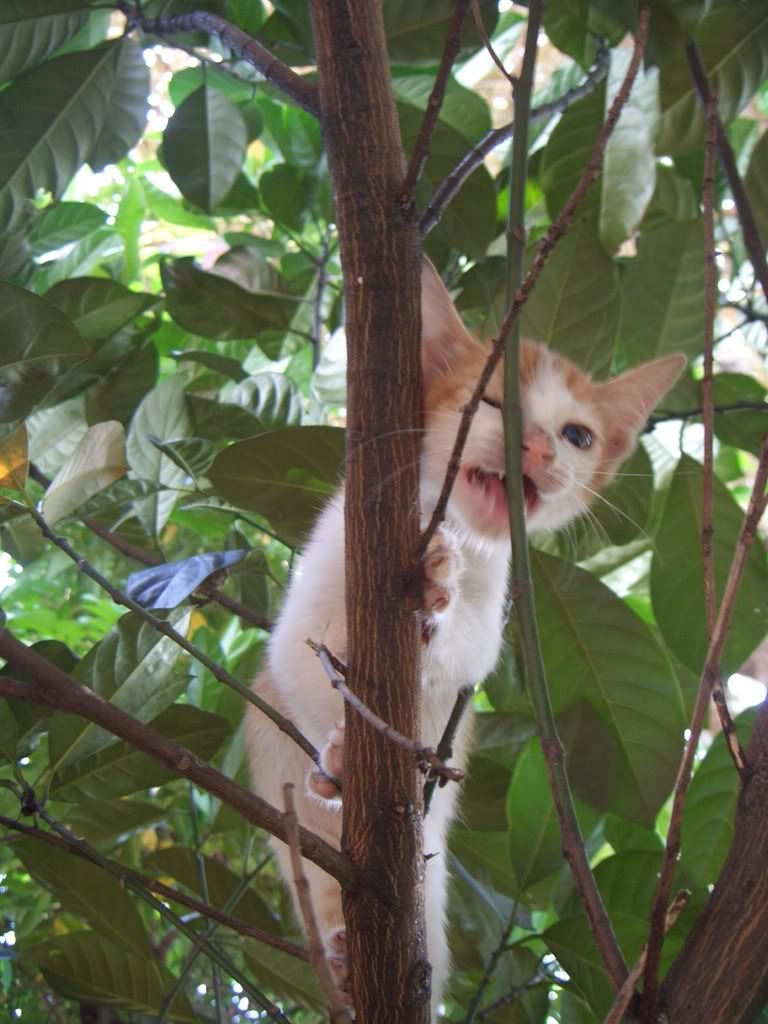 And these delights
are our latest additions, handed to me, umbilical cords still attached the very day they were born. Their mother tragically died during the birth (which the Indonesians seemed to find hilarious) They're 8 days old now and thriving. There are two of them, both boys, currently without names.
That's my brood!