Hey guys
I really don't know where to post this .. so sorry if this is the wrong place.
Anyway, i took my cat to the doctor to cut his hair. He had many scatters (i really dont know what you call it )
So he told me that we must cut alllll his hair because he has germs and bacteria or whatever.
Now he cut alllllllllllll his hair and i wanna know how long does it take for his hair to grow again ?
Before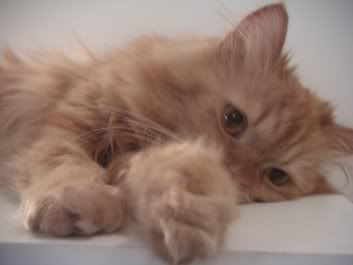 After