I happened to have the Camera in my hand when I caught Jack and King doing this... and look how big Jack has Gotten!!!!


"I want some too, Jack"


"Mmmm, Yummy food huh Jack?"


"Hey I dont have enough room so Move over before I push you harder"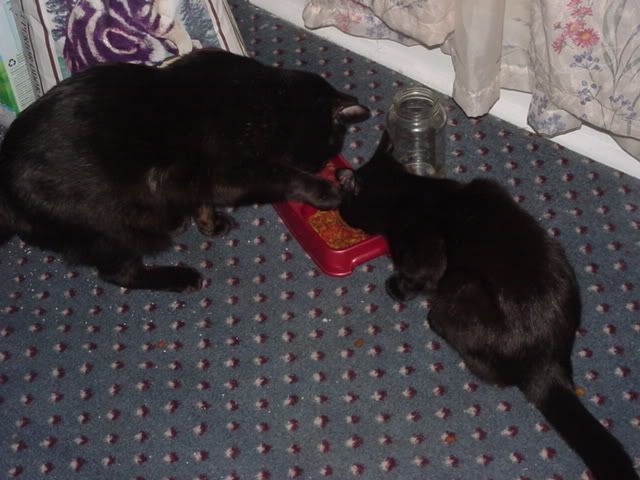 "Move!!"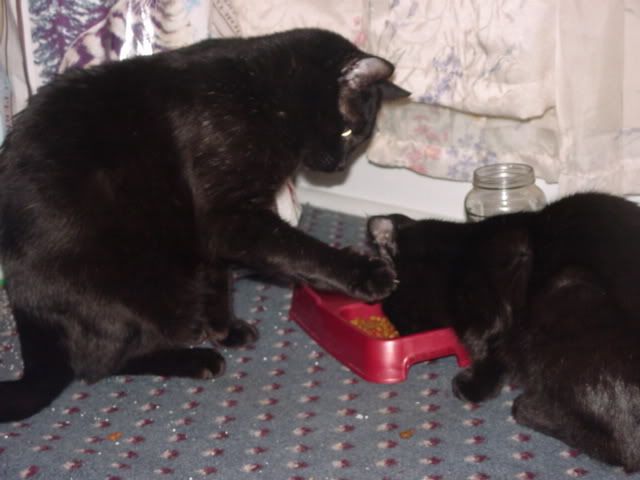 I thought the last pic was Priceless!!