Drum roll, please!
Ladies and gentlemen, for the first time EVER, Kitty and Maisie in the same photo
( No parts of these pic`s were 'shopped' )
You know it`s been a year now and Kitty has calmed down but Maisie will keep swearing at him and that upsets him. He`s trying to be friends even if it is so he can eat her leftovers
Anyhoo, here they are. Not the best pic`s ever but they`re together!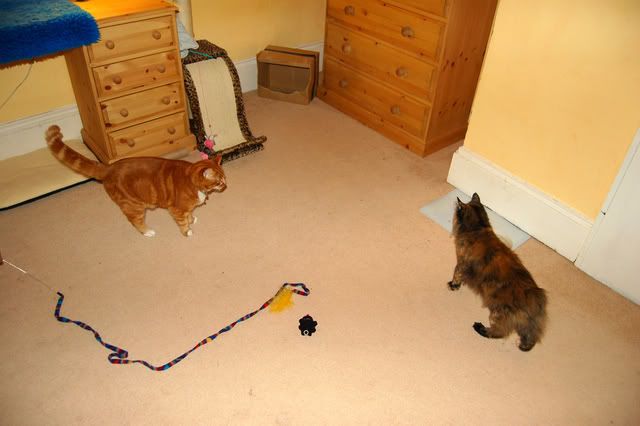 Both heading for food bowl that is not there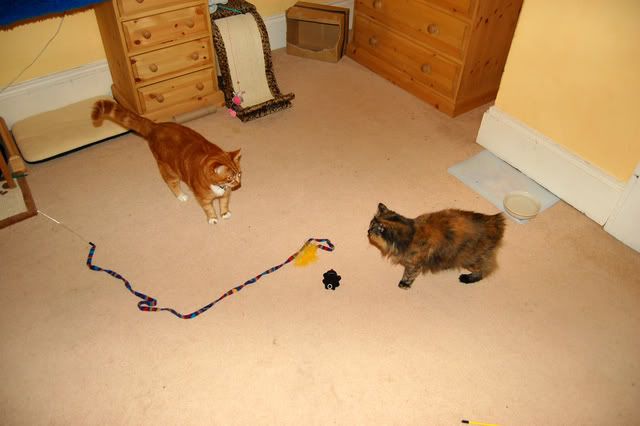 Realising said food bowl is not there, they have a staring match...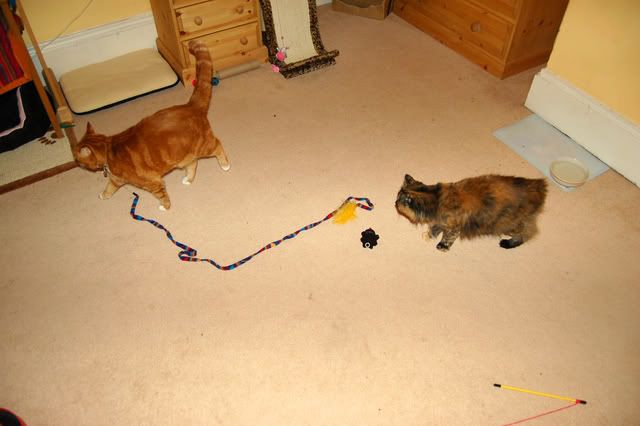 Kitty doesn`t want to play games, he`s off!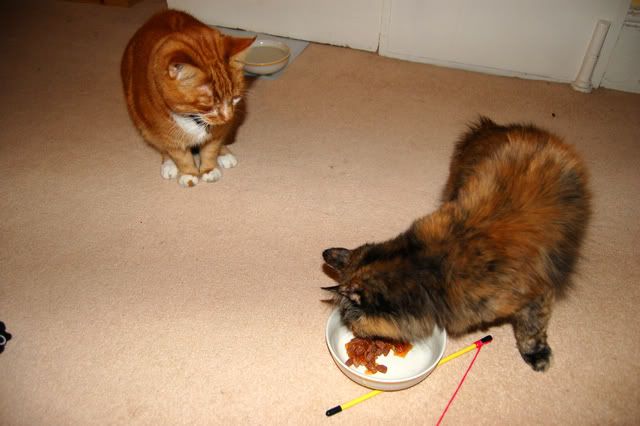 Kitty lured back by the whiff of food, but he wants Maisies not his!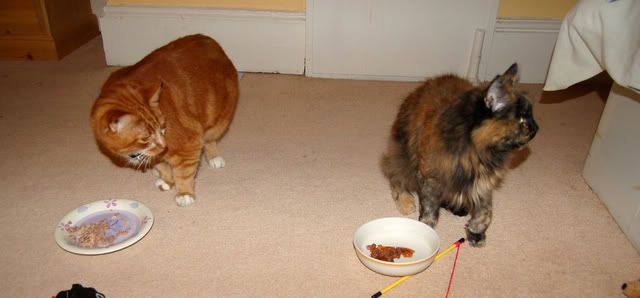 Maisie is fed up with him lurking so gets up on the bed where she feels all powerful