Well.. I guess Jacks not a Baby anymore
seems like it was just Yesterday when we brought home that tiny lil black thing.
Anyhoo... last night Jack got out with King for a while... and didnt want to come back in
. Yea hes been trying to get out for a while and usually only stays outside for about 10-30 min during the day before something scares him back in... when me and my mom were getting ready to go to Wally World late last night we realized Jack was outside... so I had to go and chase him around the yard in the dark

Here are the Pics I got before my Camera died ((remember it was late outside and I couldnt see anything so there not the best pics)):

In the Garage (the Yellow Gleam is the reflection of the Riding Lawnmower thing)...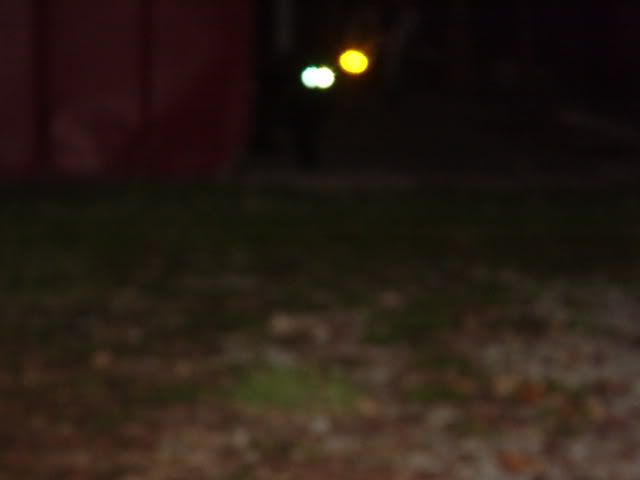 On the side of the Garage...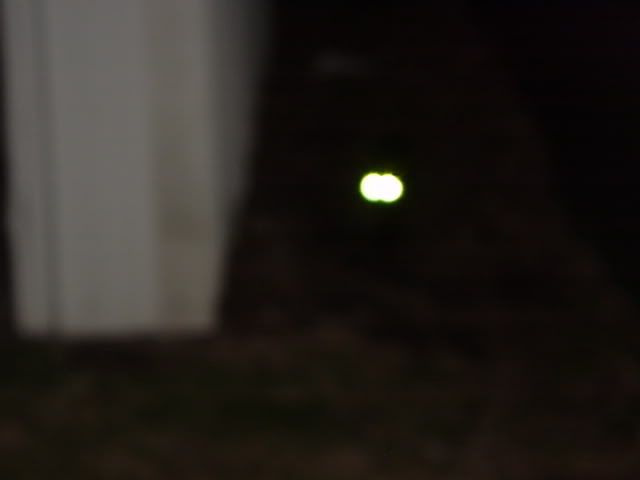 in front of the Garage again...


Then he ran under the back Porch (my fave pic of him!)...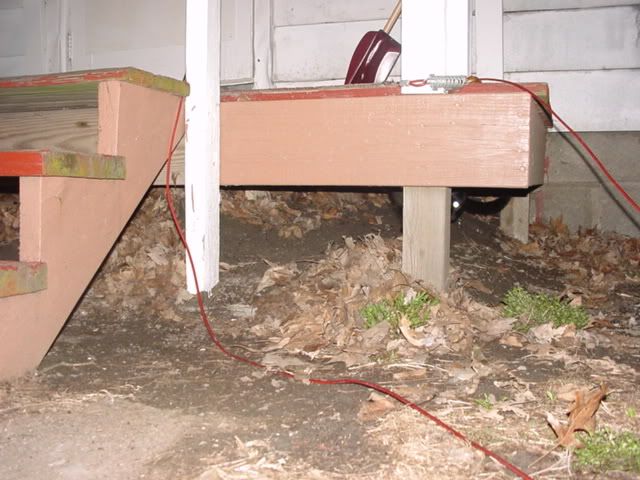 Still under the Porch...


Jack headed toward the Yard...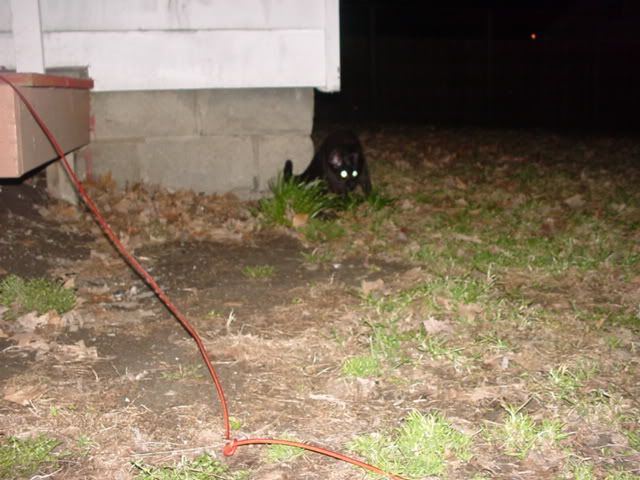 Every time I went to grab him he'd give out a lil "Mew" then run as if to say "Mom I dont want to go inside!"
I eventually got him though... but I had to use the Laser Pen lol and even then it took a couple tries. On the way back into the house after grabbing him a Moth flew into my hip ((by his back feet)) and he got all exited trying to grab it while staying in my arms! hes to funny!
I guess its time he gets "Snipped"
Im gonna make some calls Tomorrow.