A few pics of Lady after her spay...she's doing awesome.
Loungin'...
Glamour shots!
That's no cat, that's a...giraffe.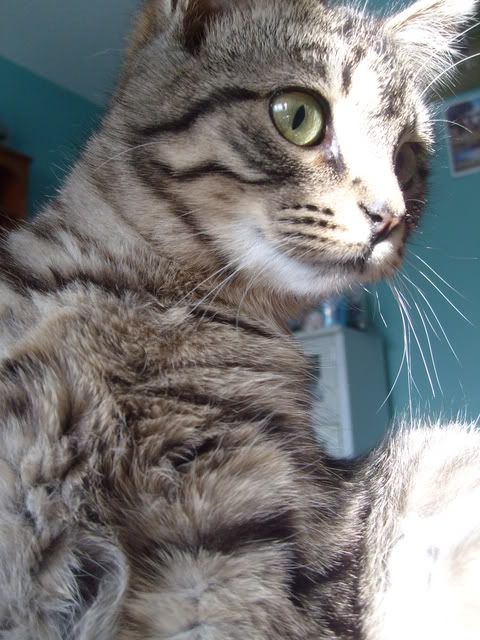 And there's her belly. There was originally a huge bandage but I took it off because she would have if I didn't. Now there's nothing - apparently that little bit of tape was too much to bear
See? She's all cuddly. It's very cute...I like this snuggly new cat!
I suppose I'm going to need to make a new sig for my little glamour girl too, now.