Yes, he did it, he escaped through the patio doors, DH was pulling the screen across to let some fresh air in and low and behold, he made a mad dash outside!!


I was able to capture a few pictures before actually trying to catch him!


A bug in the grass!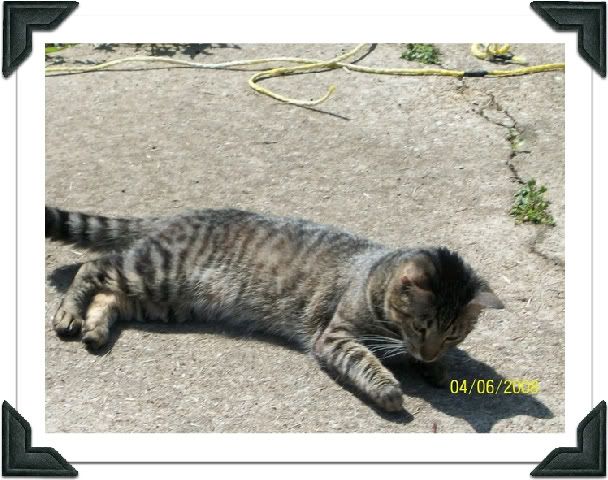 He found a little worm to play with!



Katie was not impressed with his presence at all!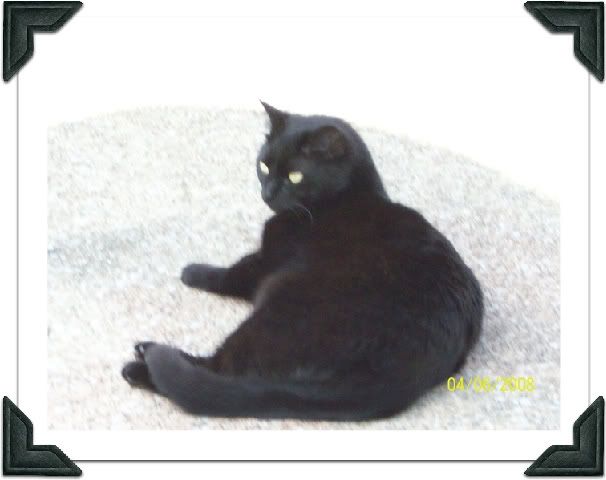 She wanted to play!



Sass and Abby watching from the inside!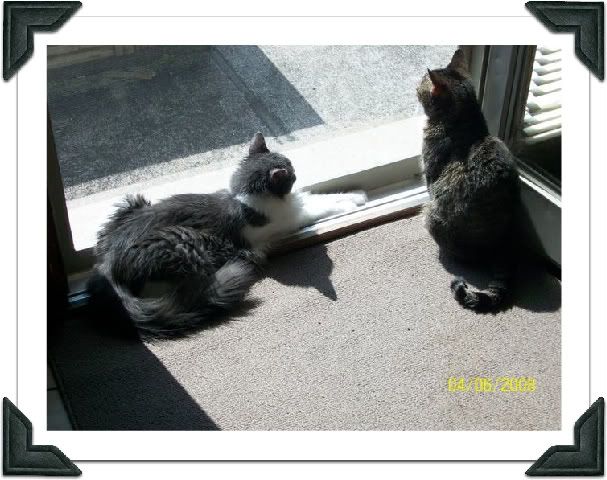 Finally, after arriving back inside, he wanted back out!



I have a couple of windows open and the patio door and he keeps going from window to window, to the back door crying to go back out!! He is driving me insane with all the crying!!
But, I
him just the same!! He has got to where every time the doors are opened, he tries to get outside, we have to watch him very carefully. The other two, you could leave the doors open forever and I don't think they would attempt to go out!!